Why The Dealership You Choose Matters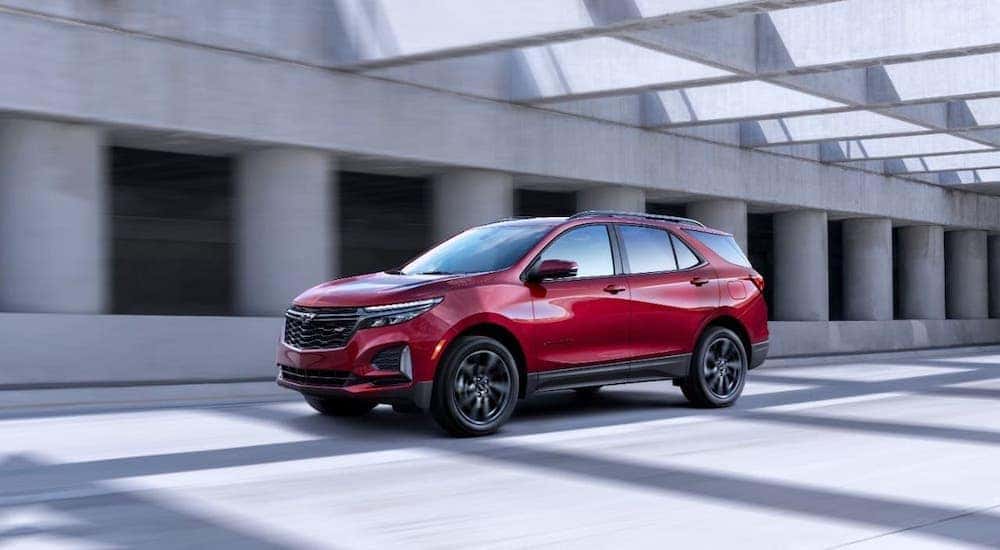 From buying a car to helping ensure that said car continues to run smoothly for thousands of miles to come, the dealership you choose matters. While there may be many Chevy dealers in Bethlehem, PA, you should seek automotive guidance and care from a team of auto professionals who have your best interest in mind. But what should you expect from a top-notch, customer-first, dealer? At Raceway Chevy, we are a clear example of why going to a dealership you trust truly pays off. We're home to a team of automotive experts who will not only help you find the car of your dreams but can help you take care of that vehicle for the long-run. While your local discount auto shop or corner retailer may seem appealing at first glance, we're here to tell you all of the benefits that can come from frequenting dealers like ours at Raceway Chevy.
The Nuances of the Auto Buying Process
Whether you're interested in buying a car brand new or pre-owned, there are a variety of things to take into account when purchasing a vehicle. On top of that, there are a number of benefits that can come from buying at a dealership over purchasing your vehicle from a small local retailer. For one, a dealership can provide you with greater financial resources than your typical individual seller. Your established dealership is going to provide far more in the way of incentives, deals, and financial leeway than many small auto dealers. These incentives can result in reduced pricing, special financing offers, and even potential leasing opportunities. And some dealerships even act as financial institutions, wherein you can finance directly from the dealership. While setting up your auto financing in such a way can come with its own caveats, the option of being able to do so can be incredibly beneficial to anyone who may have a less than favorable credit score. Needless to say, if you're worried at all about finances, purchasing from a reputable dealership can increase your chances of ending with a deal that fulfills your every budgetary expectation.
Purchasing from a reputable dealership is particularly useful for buyers who are considering buying pre-owned. While you may be able to haggle more with someone selling their vehicle, dealerships that also specialize in pre-owned auto retail can better ensure that the car you're getting is reliable. This fact is particularly true if you decide to purchase a Certified Pre-Owned model. Certified Pre-Owned vehicles are pre-owned models that have made it back to the manufacturer for a multi-point inspection. These inspections are incredibly thorough, checking for everything from the headlights to the tires, to ensure that every aspect of the car is functioning properly. By the time it ends up on a dealership lot, you'll get a car that feels as good as new and can be purchased alongside a pretty comprehensive warranty program. The details of these warranty programs can vary depending on what and where you buy; however, they can provide some serious peace of mind behind the wheel.
Of course, one of the major benefits of purchasing from a dealership that you trust is the option to browse a wide selection of vehicles. An established dealership is going to have a plethora of models to choose from, and will also have a team that is dedicated to showing you each vehicle in excruciating detail. These dealers can help you embark on test-drives that allow you to truly analyze whether or not the car in question is the right fit for you. These dealers are trained to put your needs and expectations first and foremost, and at Raceway Chevy, in particular, we emphasize our efforts in helping our customers feel welcomed and confident throughout the car buying process. Whether you're in need of an auto lease, an auto loan, or if you want to purchase a pre-owned vehicle straight from our showroom with cash, a reputable Chevy dealer, like those found at Raceway Chevy, can help you realize your every car buying vision.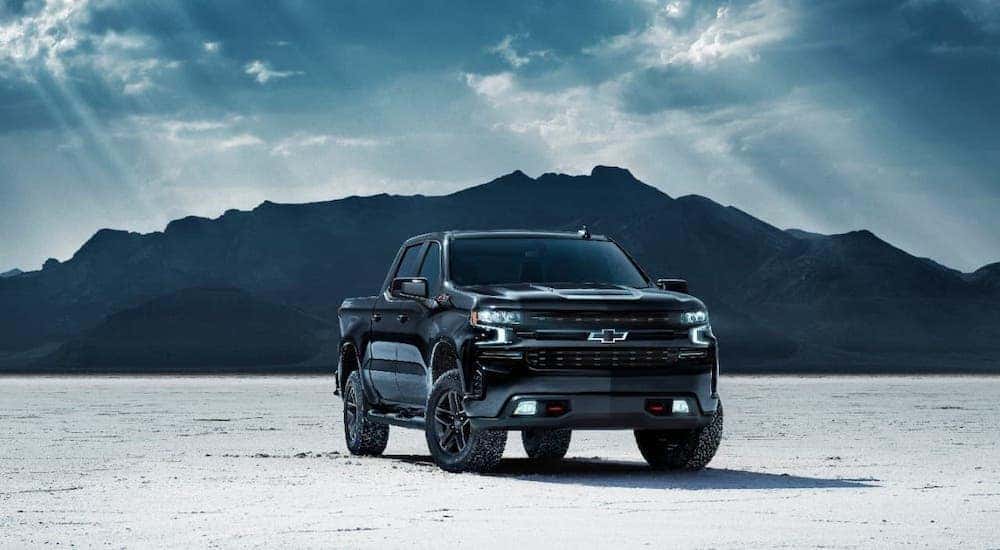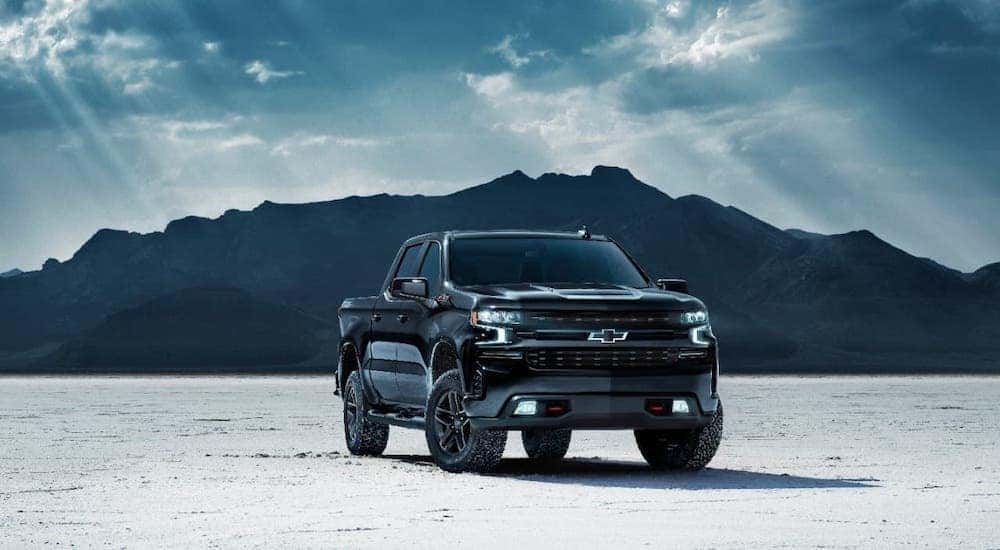 Going to a Reputable Dealership for Auto Maintenance
A reputable dealership will also go that extra mile to ensure that your car isn't just a good fit, but they'll also work to make sure that your car continues to run without issue. While a vehicle may seem reliable and durable at first glance, they undergo quite a lot of wear and tear from the road and will likely require repair at some point or another. Even the Chevy brand cars that we offer in our showroom at Raceway Chevy will at least require regular inspections and check-ups. That said, we also are home to a service and parts center that hosts a team of auto technicians who are well-versed on everything mechanics related. Some of the services that we provide include essentials like oil changes, tire rotations, and transmission flushes.
Now at first glance, it can seem tempting to want to seek maintenance from a discount auto shop, and it makes sense. Sometimes, these automotive services can seem rather extensive, and the idea of a potentially cheaper option can appear quite appealing. That said, some of these discount auto shops may not have the equipment to handle your particular vehicle. This fact is especially true if you're in need of replacement parts. Whether you're modifying your vehicle for off-roading, or are seeking specific components that your engine requires for day-to-day function, you'll want to ensure that the replacement component is an OEM or original equipment manufacturer part. Aftermarket or third party components can seem pretty tempting, especially in terms of price, but there's no guarantee that these components will work with your vehicle.
At Raceway Chevy or any other reputable dealership, you can expect their services department to only use OEM parts that will work with your vehicle. A trustworthy dealership will also provide servicing incentives and specials that can make maintenance as affordable as it can be found at any discount auto shop.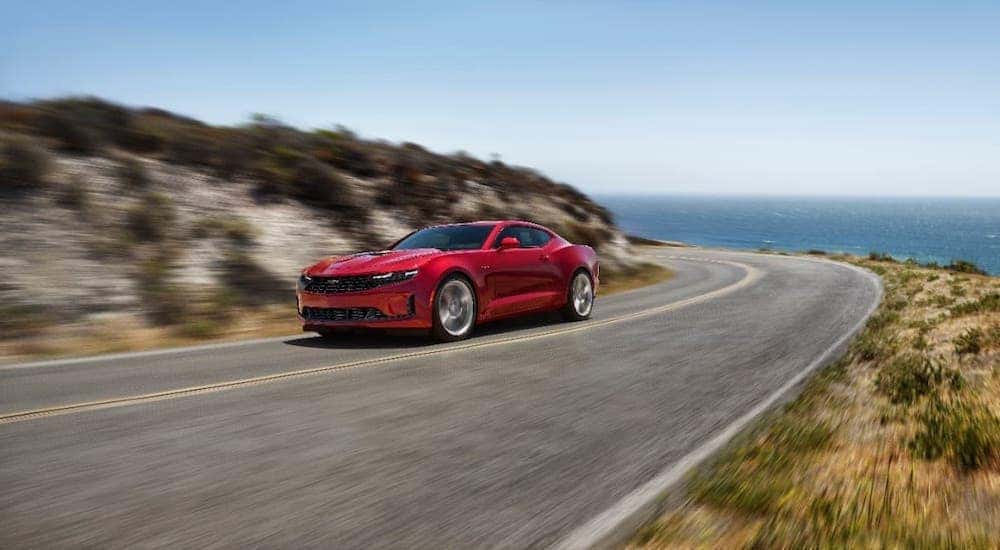 The Benefits of Shopping at Raceway Chevy
Regardless of if you're buying a new car or looking to service your existing one, you shouldn't rely on just any dealership or auto services provider. Instead, you should choose a team of auto professionals who've got your back no matter what, and you can find just that at Raceway Chevy. We're more than your average auto provider, and will stop at nothing to ensure that you're 100% satisfied. As a modern auto dealer, we provide a plethora of services online via our website. When you visit us virtually, you'll be able to browse our extensive collection of Chevy brand vehicles and discuss things in real-time. We are proud to offer the complete car buying experience online, which means you can purchase a new Chevy brand vehicle from the comfort of your home. All you have to do is browse our online inventory, find the car of your dreams, schedule a test drive, then apply for financing online; it's really that easy. At Raceway Chevy in Bethlehem, PA, we're thrilled to help you make the most out of your automotive experience, regardless of what you're looking for.