Chevy Dealership – Bethlehem, PA
Welcome to Raceway Chevrolet, your hometown dealer for the finest in Chevy cars, trucks and SUVs. In addition to serving our customers right here in Bethlehem, PA, we are also an easy drive from Philadelphia, Allentown, and Easton. Satisfied customers from all around the region have made us their Chevy dealership of choice due to our fine selection of new and used vehicles. In addition, customers also come to Raceway for our excellent, personalized customer service and our highly trained and skilled service technicians who are there to maintain your vehicle after the point of purchase. We know that car buyers in the Bethlehem area have a lot of choices when it comes to buying a new or used Chevy, but we aim to be the best Chevy dealership in the region, offering you the best deals. Our friendly staff is here to assist you through every step of the buying process, from initial research to financing, to get you into the right vehicle that suits your driving needs and lifestyle. We stand by our proud reputation, backed up by our satisfied and loyal customers as proof. When you come to Raceway, you will instantly see what makes us different from other dealers in the area.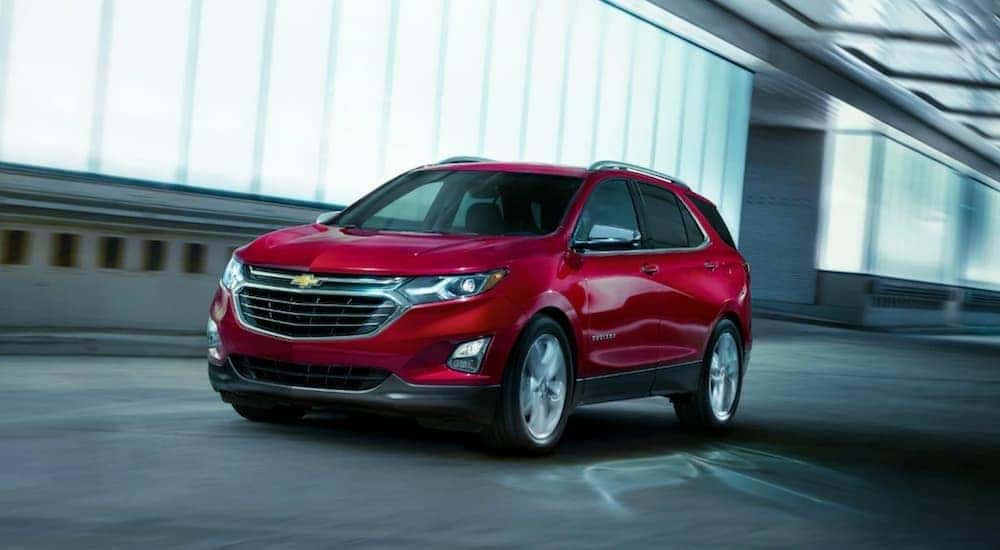 The Right Vehicles for You
Here at Raceway Chevrolet, we know that there are all kinds of drivers out there, from the daily commuter to the busy parent, to the sports car enthusiast to the heavy hauler. Everyone has requirements in what they are looking for in a vehicle, and with our extensive inventory of Chevy cars, trucks, and SUVs, we have what you need. No matter if you are looking for affordable base model cars or luxury models or family-friendly SUVs or heavy-duty pickups, you'll find them all at our Chevy dealership.
Buying any new vehicle is a significant investment, and it should ultimately be the right fit for you – one that is perfect for your needs and budget. In addition to all the vehicles mentioned above, we also stock all of the various trim levels they are available in. This ensures the widest selection possible.
If buying a new car isn't your preference or isn't within your budget, we also have a fine selection of pre-owned vehicles available. All of our pre-owned cars, trucks, and SUVs are measured up against our strict quality standards before they are offered for sale, so you can be assured you are getting a vehicle that is trouble-free and will remain reliable for years to come.
No matter if you are buying new or used, our goal is the same – to get you into the perfect vehicle.
The Chevrolet Lineup
Chevrolet has long been one of the leading manufacturers of SUVs, and at our Chevy dealership, you can find the full range of their most recent models. The comfort and performance of these vehicles is legendary and has resulted in automotive icons such as the Suburban. Whether you are in the market for a subcompact crossover or a full-size SUV, a budget vehicle or top of the line offering, the Chevrolet SUV lineup has something for you. And from the Trax to the Tahoe, here at Raceway Chevrolet, we can make sure that you will find the SUV that best suits you at a price that you can afford.
Although the best way to learn more about the numerous Chevrolet SUV models available is to visit us at our Chevy dealership and talk to the experts on our team, here is a brief primer on the subject so that you know what to ask about when you meet us in person. For 2020, Chevrolet is offering no fewer than six different SUV models. From smallest to largest, they are the Trax, Equinox, Blazer, Traverse, Tahoe, and Suburban. The first three of these vehicles have two rows of seating for a total of five passengers, while the larger three have three rows of seating for either seven or eight passengers depending on their configuration.
2020 Chevy Trax


The 2020 Chevy Trax belongs to what is called the subcompact SUV segment. It was designed to combine the size and efficiency of a car with the ride height and versatility of an SUV. Starting at an MSRP of $21,300, the Trax has 48.4 cu.ft. of cargo space with its rear seats folded and gets a solid 26 MPG in the city and 31 MPG on the highway. As with all Chevrolet SUV models, the Trax comes with an excellent infotainment system that includes both Apple CarPlay and Android Auto and offers a wide variety of advanced safety equipment.
Three trim levels are available, the LS, LT, and Premier. All of these are offered with an automatic transmission and either FWD or AWD. Even the base LS comes standard with amenities such as a backup camera, a 4G LTE wireless hotspot, and dual USB ports. If that is not enough, then step up to the LT trim and treat yourself to features like a power sunroof, a 6-way power-adjustable driver's seat, and a Bose 7-speaker sound system. Finally, there is the Premier trim that makes the optional features of the LT trim standard and adds a host of driver aids, including forward collision alert, lane departure warning, and rear park assist.
2020 Chevy Equinox
The latest version of Chevrolet's best-selling SUV, the 2020 Equinox is somewhat larger than the Trax with up to 63.9 cu.ft. of cargo space. However, fuel economy is just as good with the same 26 MPG in the city and 31 MPG on the highway and the Equinox has the same options of an automatic transmission in either FWD or AWD. However, the Equinox comes with a wider range of standard and optional equipment. Automatic headlights, forward collision alert, automatic emergency braking, and more are standard on all trims of the Equinox. Additional features include an active noise cancellation system, keyless entry, and push-button start.
However, there are some powertrain differences to be aware of. First, the base L trim only comes in front-wheel drive. Second, the LT and Premier trims are offered with both the standard turbocharged 4-cylinder engine as well as a larger and more powerful version. The MSRP for the 2020 Equinox starts at $23,800.
2020 Chevy Blazer


Slightly larger than the Equinox is the 2020 Chevy Blazer. Although maximum cargo space is virtually the same at 64.2 cu.ft., the real advantage of the Blazer is its more advanced 9-speed automatic transmission and three available engine choices that include a V6 producing 308 hp.
Of the available mechanical options, the L and 1LT trims are only offered with a 4-cylinder engine and front-wheel drive. The 2LT and 3LT trims are available with either a turbocharged 4-cylinder or the V6. And the RS and Premier trims come standard with the V6. All of the higher trims come in either front-wheel drive or all-wheel drive.
Starting at an MSRP of $28,800, all trim levels on the 2020 Blazer include active noise cancellation, dual-zone automatic climate control, and keyless entry and start. Most trims also come with an 8-way power driver's seat and SiriusXM satellite radio. The top RS and Premier trims further offer such luxuries as a Bose 8-speaker sound system, power sunroof, and heated rear seats.
2020 Chevy Traverse
The 2020 Chevy Traverse is the largest of Chevrolet's crossover SUVs. With its three rows of seats, it can seat up to eight people depending on the configuration, and with those seats folded, the Traverse has an incredible 98.2 cu.ft. of cargo space. While it has the same 9-speed automatic transmission and front-wheel drive or all-wheel drive options as the Blazer, the Traverse is only offered with a 310 hp V6 engine. However, it comes in no fewer than seven different trims.
The base L trim starts at an MSRP of $29,800 and is only available in FWD. The LS trim adds an AWD option as well as a variety of convenience packages. The LT Cloth and LT Leather trims further increase the comfort and safety of the vehicle, offering items such as an upgraded audio system, remote start, a power sunroof, fog lights, and satellite radio. Finally, the RS, Premier, and High Country trims take the Traverse to the next level, making many of the optional features from the lower trims standard and adding unique trim-specific styling.
2020 Chevy Tahoe and Suburban


The 2020 Tahoe and 2020 Suburban are closely related vehicles. Built on the same platform, they stand out from the rest of the Chevrolet SUV lineup not only because of their size but because they come in either rear-wheel drive or four-wheel drive. When combined with their powerful V8 engines and limited slip differentials, this gives the Tahoe and and Suburban excellent performance off-road or in bad weather. Both can seat up to nine people depending on how they are configured, but the Suburban has far more cargo space at 121.7 cu.ft. against the 94.7 cu.ft. of the Tahoe. The MSRPs start at $49,000 for the Tahoe and $51,700 for the Suburban.
Both vehicles come in three trims, the LS, LT, and Premier. All of these trims come with an automatic transmission and a 355 hp V8 and are available in either rear-wheel drive or four-wheel drive. The Premier trim has the additional option of an improved 10-speed automatic transmission and a larger 420 hp V8. The Premier trim also comes with advanced magnetic dampers for its suspension to improve ride quality and handling.
The full set of advanced Chevrolet safety features are available on all three trim levels, but it is an optional package for the base LS trim. The LS trim is also missing the sunroof, power liftgate, and Bose sound system of the higher trims. However, this is not to say the LS trim is lacking features, as it includes items such as power driver and front passenger seats, an 8" infotainment display, HD radio, and tri-zone automatic climate control.
Exceptional Customer Service
While we will work hard to get you into the right Chevy vehicle, we that's only part of the process. When you visit us at Raceway Chevy, you'll be introduced to a member of our professional and courteous staff, who will take the time to listen and answer any questions you may have. Even if you just want to walk around our Chevy dealership and browse first, that's totally fine with us. We are there at any time to assist you and want to make your visit with us as comfortable as possible. This is how we work at Raceway – we aren't satisfied unless we can provide you with the best car buying experience possible. At Raceway, you won't experience any of the tricks and pressure that most people associate with auto dealerships. That's not how we work. All you need to do is tell us what you are looking for and what you can afford and we can help you get there.
Easy Financing
As mentioned above, investing in a new or used vehicle is a big deal, and you want to make sure you all the figures worked out so you can pay for it in a timely and efficient manner. This can be a stressful part of the car buying process for many people, but our expert financial team is here to help.
Even before you come in to visit us, you can apply for financing directly on our website. Our online credit application will get the process started, and after reviewing your information, our financial advisors here at Raceway will contact you to clearly explain all of the available financing options. At the same time, they can also go over any rebates or special offers that might apply for the vehicle you have in mind, which can help to reduce your final purchase price.
Even if you don't have the greatest credit, that's not a problem for us. We can still find the perfect financing solution for you. We also offer pre-qualification for buyers, and we can help you estimate the payments on your next new or pre-owned vehicle to ensure the numbers stay within your budget. If you've got a vehicle to trade, we can also help to determine its value so you can put that toward the purchase price of your next car, truck, or SUV.

Stellar Service
At Raceway we are proud to get you into the perfect vehicle, but when we do, our commitment doesn't stop there. We aim to be your partner long after we've handed you the keys. Our satisfaction comes from seeing you drive away happy in your new wheels, but we also love to see you come back for regular maintenance, repairs, or even another vehicle in the future.
If or when your Chevy vehicle needs service, our expert GM-certified technicians are there to assist with any need, no matter small or large. Our techs know Chevy's complete line of vehicles inside and out and have the skill and professional diagnostic tools to track down any problem and get it resolved. Whether it's a simple oil change, brake job or new tires, our technicians will go over all of the options with you, so you know exactly what kind of work is needed before it's done. We also only use genuine Chevrolet replacement parts, so you know you'll be getting original equipment that's fully compatible with your vehicle. All replacement parts are fully covered under warranty.
Service appointments can also be conveniently scheduled online whenever you like, and we also feature a selection of rotating service specials to keep your vehicle running in top condition. Be sure to ask one of our helpful service advisors about the most recent specials as they change often.
For drivers looking to customize or personalize their vehicle to make it completely their own, we also stock genuine GM accessories. If we don't have exactly what you are looking for, we can easily order it for you, and it will be delivered in no time.

How to Find Our Chevy Dealership
Raceway Chevrolet takes immense pride in being the hometown Chevy dealership in Bethlehem, PA, but we're also equally proud of being the premier destination for prospective buyers across the entire Lehigh Valley, reaching behind our border with neighboring New Jersey. To help those potential Lehigh Valley customers from Easton and Allentown, let's provide some easy directions to help them find their way to nearby Raceway Chevrolet.
From Easton (Northeast)
Raceway Chevrolet is located 12.2 miles (roughly 20 minutes) southwest of Easton. Via Morgan Hill Road, hop onto I-78 West toward Bethlehem / Allentown and follow it for about 8.7 miles (9 minutes) before taking Exit 67. Keep right at the fork, merging onto PA-412 North, which you'll follow for approximately 1.1 miles (3 minutes). Turn left onto Commerce Center, right onto Hillside Drive, and then another right onto Hellertown Road. After roughly half-a-mile, Raceway Chevrolet can be found on your right.
From Hellertown (Southeast)
Getting to Raceway Chevrolet from nearby Hellertown is a quick 2.4-mile (6 minutes) trip northbound. Follow PA-412 North for approximately 1.7 miles, then turn left onto Commerce Center Boulevard. Taking a quick right onto Millside Drive, then another quick right onto Hellertown Road and – after half-a-mile – Raceway Chevrolet will be there on your right.
From Allentown (Southwest)
From Allentown, the trip to Raceway Chevrolet is only about 9.1 miles (20 minutes). Take West Susquehanna Street and Seidersville Road to College Drive in Lower Saucon Township. From there, turn left on Fire Lane, right onto Traveler Avenue, then left onto Millside Drive before turning right onto Hellertown Road. After half-a-mile, you'll find Raceway Chevrolet on your right.
From Northampton (Northwest)
Raceway Chevrolet is almost equally as close for those coming from Northampton, with the drive clocking in at 14.7 miles (25 minutes). From PA-987 South, hop onto US-22 East. Merging onto PA-378 South toward Bethlehem, continue for 4.5 miles (5 minutes) before taking a left onto the 2nd Ramp to Bethlehem. Turn left onto West 3rd Street, which you will follow onto Daly Avenue. Bear left as you merge onto East 4th Street then continue onto Hellertown Road. Raceway Chevrolet will be on your right.
So there you have it, no matter which direction you're coming from, we're here to help. We're certain that you'll find that our helpful team of professionals are committed to helping you find that perfect vehicle, in a supportive, low-pressure and customer-centered environment. Visit us today, and experience the Raceway Chevrolet difference for yourself.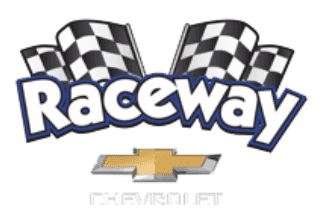 Experience the Raceway Chevrolet Difference
We truly value each and every customer that does business with us. When you visit our showroom, you'll be treated like a member of the family because we want to provide the best car buying experience possible. Consumers have lots of choices, and we greatly appreciate you doing business with us. But don't just take our word for it, hundreds of customers have been satisfied with the Raceway experience. We welcome you to be one of those customers. Get started by visiting Raceway Chevy, your local Chevy dealership, to see what we can offer you! If you still have questions about any of these excellent SUVs, please swing by our Chevy dealership and let the team here at Raceway Chevrolet help you out.
Get In Touch