PA STEAM Fest 2019 is Coming Soon
Steampunk fans in Bethlehem, PA and nearby, we are excited to talk about PA STEAM Fest 2019, which is happening here at the end of August. This will be a fantastic opportunity for people with a wide range of interests – from gamers and steampunk cosplayers to inventors and scientists – to come together and share their passions. As your Chevy dealer in Bethlehem, PA, we are excited about all the unique and interesting events that happen in the area, and this is going to be a great one.
You might not immediately think that a Chevy dealership and steampunk go hand in hand, but steampunk is nothing if not a love letter to innovation and creative technology. While the lineup of Chevy cars, trucks, and SUVs we have for sale might not run on coal power, they certainly display the latest technology we have available. From standard motorheads to steampunk fans looking for a base to build upon, Chevy vehicles are a favorite among drivers who want a vehicle that makes a statement. The PA STEAM Fest 2019 looks like a fantastic opportunity for so many people to come together, and we hope you are going to attend.
What is Steampunk?
Steampunk is a fascinating sub-genre of science fiction dedicated to the idea of different technological advancements related to steam power and steam engines. A lot of literature, artwork, and costuming dedicated to steampunk uses the Victorian era for inspiration and as a basis for designs. From there, technology is imagined as advancing in ways different from how technology actually grew in our world, but with similarities that parallel reality.
For example, an artist might build a computer based on a real-world design, but with a markedly different aesthetic. The computer would probably have a system of gears used in its functionality and could be powered by steam generated by a coal-burning engine. These kinds of fantastical ideas are at the heart of steampunk: technology progressing in a way that is similar but creatively different from our own history.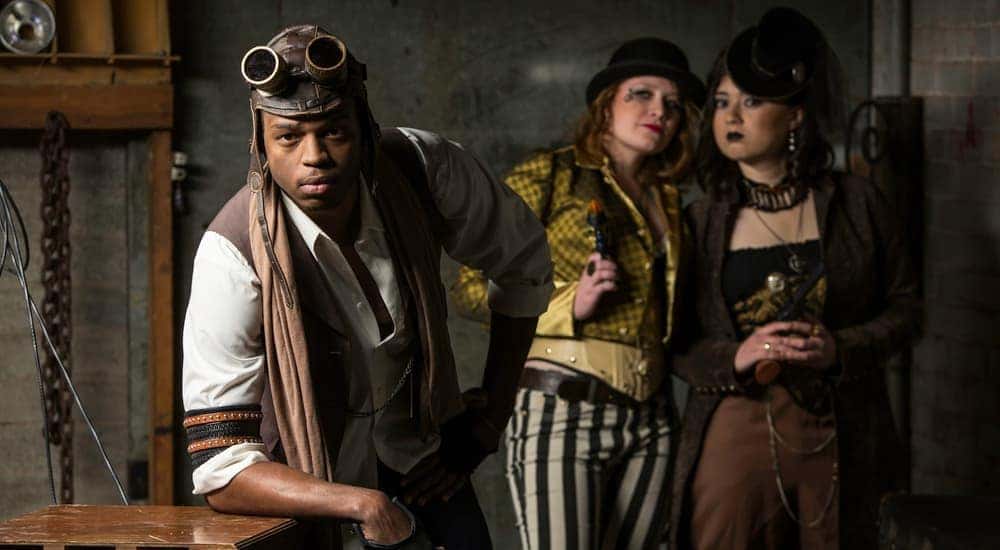 What is PA STEAM Fest 2019?
PA STEAM Fest 2019 is the inaugural celebration of steampunk and STEAM ideals here in Bethlehem, PA. It is being hosted by ArtsQuest in partnership with WeDiscoverGeeks and is meant to not only celebrate the aesthetic and creativity of steampunk but also the values behind it. In this case, STEAM stands for Science, Technology, Engineering, Art, and Makers – the "Makers" involved refer to all the creative people who make steampunk-inspired jewelry, clothing, sculptures, and more.
One of the reasons we are so excited about PA STEAM Fest 2019 is this focus on not only steampunk itself, but how it can inspire creative and scientific minds to explore new ideas. Whether in the form of a video game, a unique costume, or a working device powered by steam and gears, this kind of creative thinking is exactly what our world needs. The focus on blending creativity with real-world science and technology is the perfect way to get young people thinking about what the future holds and new ways to explore scientific thought and experimentation.
When is PA STEAM Fest 2019 and Where Do I Go?
The main event itself will take place on Saturday, August 31, 2019, starting at 10 am and running until 5 pm. It will be at the ArtsQuest Center at SteelStacks, which is found at 101 Founders Way here in Bethlehem. Tickets for the event are available now and are completely free of charge, but a ticket is required for entering the cosplay contest, signing up for the raffle contest, or attending any speaker panels during the event. A number of different speakers and artists will be in attendance, including authors, game developers, and leaders within the steampunk and cosplay communities.
There will also be a Welcome Party held the evening before, on Friday, August 30, 2019. The Welcome Party will go from 5 pm to 8 pm at the National Museum of Industrial History, which is located at 602 E 2nd St. here in Bethlehem. This event will include live music, cosplay, and refreshments with a cash bar. This is an all-ages event, so families and friends are all invited to attend and enjoy the festivities. Tickets for the Welcome Party are $25 in advance or $30 at the door; a portion of all proceeds for the event will go to supporting the National Museum of Industrial History.
Steampunk and Chevy
You might be wondering why you are reading about a steampunk festival here on the blog for your Chevy dealer in Bethlehem, PA and how those two things are related. That's pretty understandable – but it's not really that strange once you think about it. Chevrolet has been a pinnacle of automotive design and innovation here in the US, with vehicles that have inspired future engineers and technological developers for generations. All of us at Raceway Chevy love seeing young people inspired to push science further and create the devices and technology that will change the world.
More than that, however, is the fact that we strive not just to be another car dealership, but to truly be your Chevy dealer in Bethlehem, PA. The way we do that is not just through providing you with great deals and a sales experience that is clearly dedicated to supporting you as our customer, but also by supporting the community here in Bethlehem. We don't want to be like those car superstores that only care about pushing their numbers higher month after month, hoping to bring in people from three states away.
Our business is built on our relationships with our customers and with the community here in Bethlehem, PA. The customers that we talk to and help every day are our friends and neighbors – they are people that we see at the store and notice next to us at the stoplight. That is why we are so excited about things like the PA STEAM Fest 2019 here in Bethlehem because it is one more way for all of us to come together for some fun and creative entertainment. We can only hope to see someone's customized Chevy with steampunk details and additions designed to make it look like no vehicle we have ever seen before!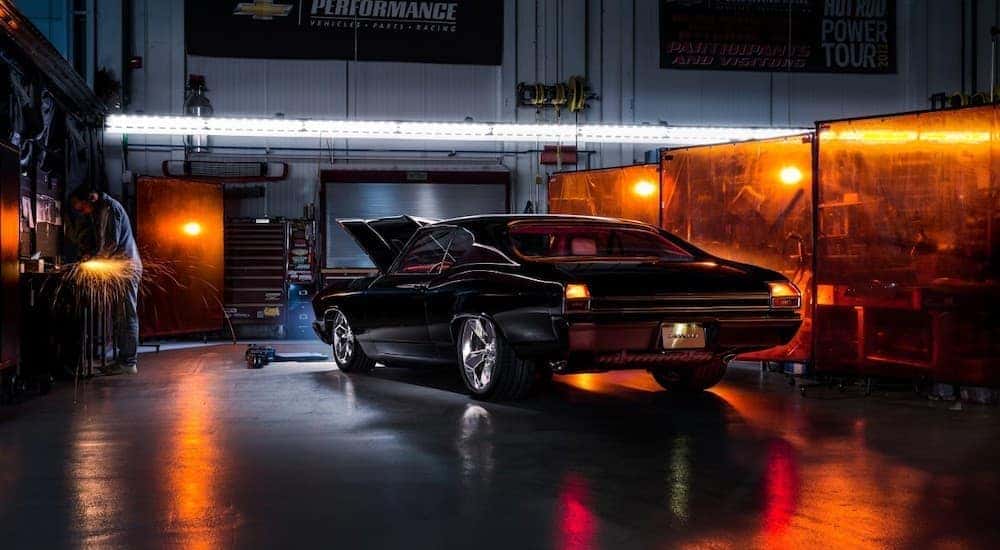 See Real World Innovation at Raceway Chevy
At the end of the day, that is what steampunk and the PA STEAM Fest 2019 are all about – creative science and innovation. It's fun to think and dream about a world similar to but different from ours, where technology embraced steam power rather than the microchip. While none of us would want a tiny coal-powered furnace attached to our smartphones, the idea of a high-tech tablet with a tiny whirring motor and intricate golden gears clicking away while we look up recipes online is certainly a fascinating one.
If you would like to see what modern real-world innovation looks like, then come visit your Chevy dealer here in Bethlehem, PA. Our lineup of Chevy cars and trucks might not run on steam, but a good internal combustion engine isn't too far from it. See what real technology looks like in a car, and then let your imagination run wild and make your vehicle into a steampunk work of art – we'd love to see it!