Choosing Chevy Means "Choosing Dependability" – Bethlehem, PA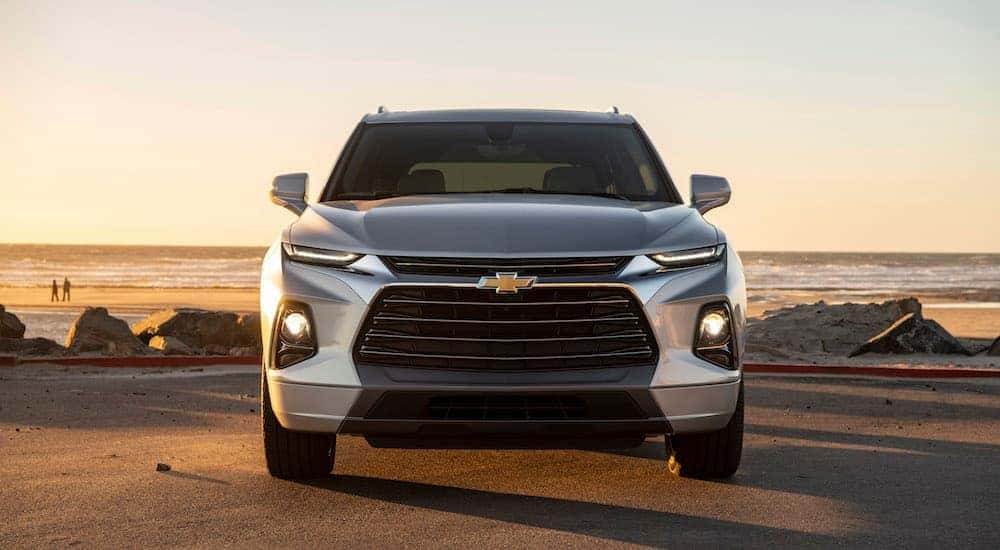 Let's be frank. Working at a Chevy dealership is the same as any consumer-centric business. We're here to help. To answer questions. To provide our valued customers with well-informed support, and to do so within a welcoming environment. And yes, if we're committed to doing what we do with any sort of integrity, we're able to advocate on behalf of our products and services with a very clear conscience. Fortunately (for us) Chevy makes that last part pretty easy.
Dependability
We've all seen the commercials. You have too. You know the ones that throw out the words "J.D. Power" and "Dependability" like they're going out of style.  Always highlighting the fact that Chevy is the only brand to have earned J.D. Power Dependability awards in car, truck, and SUV segments four years in a row. But what does that even mean?
The study itself has been facilitated for three decades, performed by J.D. Power a self-described "global leader in consumer insights, advisory services, and data and analytics." Based on an examination of 177 areas where issues could potentially arise in a vehicle, the J.D. Power study assesses each brand model based on the number of issues experienced per 100 vehicles, over the first three years of ownership. The lower the score, the higher the ranking.
In layman's terms, the study determines which vehicles offer the most trouble-free experience during the first three years of ownership. Simple enough, right? And Chevy owns the distinction of being awarded by J.D. Power across their entire lineup for four years running, proving that it's not about doing one thing great. It's about committing to perform consistently, at a higher level. Which makes it all-the-more important to recognize both the unique challenges faced by today's automakers and the manner in which those challenges make Chevy's accolades all-the-more impactful.
According to Dave Sargent, Vice President of Global Automotive at J.D. Power, "Vehicles are more reliable than ever, but automakers are wrestling with problems such as voice recognition, transmission shifts, and battery failures. Flawless dependability is a determining factor in whether customers remain loyal to a brand, so manufacturers need to help customers who are currently experiencing vehicle problems and address these trouble spots on future models."
And by 2019 standards, Sargent's rundown only skims the surface of temperamental technologies that automakers have to wrangle. The last few years have seen the integration of bluetooth and wireless technologies, expanding to include in-vehicle WiFi and seamless smartphone integration. We have witnessed the evolution of safety suites and advanced driver-assistive systems. We have seen sustainability move forward in both leaps and bounds, thanks to continued developments in hybrid, EV, and fuel cell powertrains. And now, we stand on the precipice of autonomous, self-driving automotive technologies. See what we mean? Automakers have their work cut out for them just trying to remain competitive in the face of innovation. But to rise above that challenge, and to do so in a consistent manner worthy of recognition four years in a row? That's a special distinction and one that's entirely worth celebrating. But it's so much more than just bragging rights.
The Value of New, Used, and Pre-Owned
When it comes to providing customers with a satisfying car-buying experience, a big part of it comes down to listening; to understanding the unique demands of each customer's lifestyle and budget. For some, the perfect vehicle will be a new model year offering. For others, a more accessibly priced used vehicle might be preferable. And then there's those who might like the idea of a pre-owned vehicle but would like the added assurance of an OEM Certified offering. It's one thing to offer an extensive inventory, but it's another thing to guarantee that any of these options come with an assurance of recognized dependability.
If you're buying new, vehicles like the Sonic, Equinox, and Silverado HD are just some of the celebrated models that provide that immediate assurance of a strong return on your investment. But with Chevy having been awarded across all vehicle classifications, it places most every Chevy vehicle under the same umbrella. After all, they're all built upon the same base platforms. But what if you're not shopping for a new model year offering?
The average vehicle life of a new model year offering falls in at around 11 years. That's an impressive number regardless of which automaker brand is being discussed. That said, the majority of car owners trade vehicles out on a far more regular basis. In fact, most are exchanged every 4-6 years.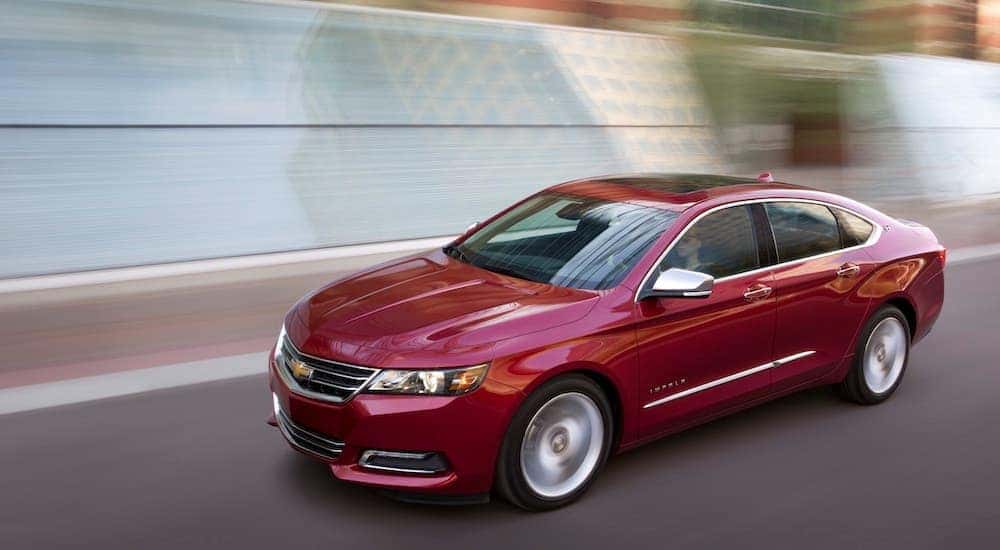 What does this have to do with you?
Well, if you're approaching the point where you're in the market for your next vehicle – and are considering a pre-owned or Certified Chevy – you're easing into the range of model years where the lineup has been celebrated for its high dependability ratings. Granted the original awards are based on the first three years of ownership, but strong ratings can certainly supplement any due diligence that you, as the consumer, will inevitably perform. A well-equipped, well-maintained (and well-awarded) pre-owned Chevy with a clean vehicle history is bound to prove more satisfying than some vehicle that experiences a more aggressive rate of depreciation or loss of dependability.
On top of that, Chevy has been recognized in recent years as one of the leading automakers most successful at integrating advanced technologies as standard features. That means that you're more likely to get a better-equipped pre-owned Chevy, than most other pre-owned brands. Food for thought, isn't it?
And, as we mentioned, there's always the option of a GM Certified pre-owned Chevy. If you're not familiar with the kind of happily ever after that CPO vehicles can offer, it comes from the fact that they offer the best possible assurance right off the bat. To qualify, a vehicle must (i) be less than six model years old (ii) have been driven fewer than 75,000 miles (iii) have a clean title and (iv) pass a rigorous 172 point vehicle inspection and reconditioning process. That inspection consists of all major components and operating systems to ensure that they meet exacting manufacturer standards. If they do not, those components and/or systems will be repaired, refurbished, or replaced prior to the vehicle being put up for sale with CPO status.
But it's what you get in return starting with a Powertrain Limited Warranty good for 6-years or 100,000-miles (whichever comes first) as well as a Bumper-to-Bumper Limited Warranty good for 12-months or 12,000-miles (whichever comes first). Both warranties are offered with a $0 deductible as well!
And on top of that wonders are enrolled in a Scheduled Maintenance program, and gain a number of complimentary services such as a 3-month trial subscription to OnStar and SiriusXM, as well as courtesy transportation and 24/7 roadside assistance. It's well worth the exploration.
Choosing Chevy
These are just a couple of the reasons why it's so easy to help our customers find their way behind the wheel of that perfect new, used, or Certified Pre-Owned Chevy car, crossover SUV or truck. Isn't it about time you deserve that kind of dependability and assurance in a vehicle? When you are ready to take the plunge, visit us in Bethlehem, PA at Raceway Chevy.