Chevy Dealership – Bethlehem, PA
Welcome to Raceway Chevrolet, your hometown dealer for the finest in Chevy cars, trucks and SUVs. In addition to serving our customers right here in Bethlehem, PA, we are also an easy drive from Philadelphia, Allentown, and Easton. Satisfied customers from all around the region have made us their Chevy dealership of choice due to our fine selection of new and used vehicles. In addition, customers also come to Raceway for our excellent, personalized customer service and our highly trained and skilled service technicians who are there to maintain your vehicle after the point of purchase. We know that car buyers in the Bethlehem area have a lot of choices when it comes to buying a new or used Chevy, but we aim to be the best Chevy dealership in the region, offering you the best deals. Our friendly staff is here to assist you through every step of the buying process, from initial research to financing, to get you into the right vehicle that suits your driving needs and lifestyle. We stand by our proud reputation, backed up by our satisfied and loyal customers as proof. When you come to Raceway, you will instantly see what makes us different from other dealers in the area.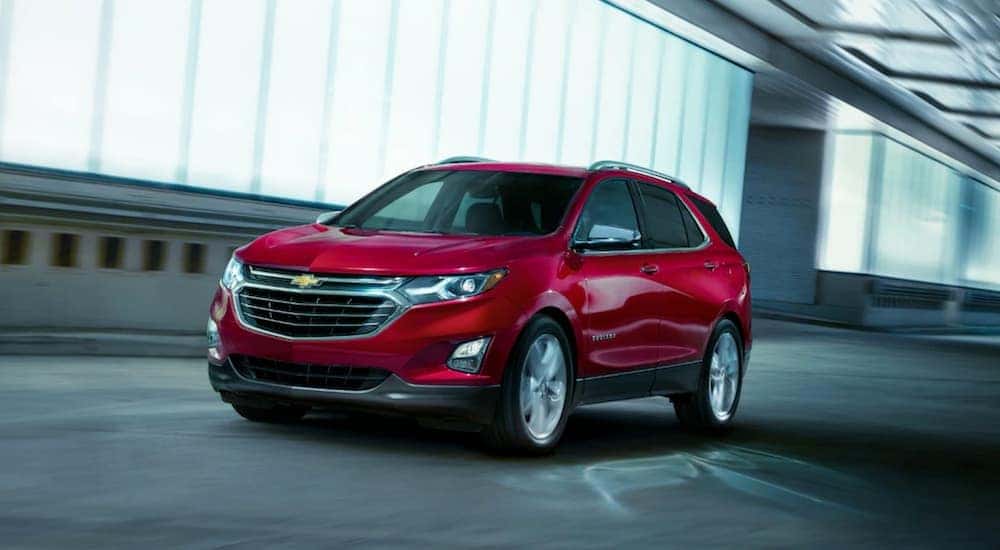 The Right Vehicles for You
Here at Raceway Chevrolet, we know that there are all kinds of drivers out there, from the daily commuter to the busy parent, to the sports car enthusiast to the heavy hauler. Everyone has requirements in what they are looking for in a vehicle, and with our extensive inventory of Chevy cars, trucks, and SUVs, we have what you need. No matter if you are looking for affordable base model cars or luxury models or family-friendly SUVs or heavy-duty pickups, you'll find them all at our Chevy dealership.
Buying any new vehicle is a significant investment, and it should ultimately be the right fit for you – one that is perfect for your needs and budget. In addition to all the vehicles mentioned above, we also stock all of the various trim levels they are available in. This ensures the widest selection possible.
If buying a new car isn't your preference or isn't within your budget, we also have a fine selection of pre-owned vehicles available. All of our pre-owned cars, trucks, and SUVs are measured up against our strict quality standards before they are offered for sale, so you can be assured you are getting a vehicle that is trouble-free and will remain reliable for years to come.
No matter if you are buying new or used, our goal is the same – to get you into the perfect vehicle.

Exceptional Customer Service
While we will work hard to get you into the right Chevy vehicle, we that's only part of the process. When you visit us at Raceway Chevy, you'll be introduced to a member of our professional and courteous staff, who will take the time to listen and answer any questions you may have. Even if you just want to walk around our Chevy dealership and browse first, that's totally fine with us. We are there at any time to assist you and want to make your visit with us as comfortable as possible. This is how we work at Raceway – we aren't satisfied unless we can provide you with the best car buying experience possible. At Raceway, you won't experience any of the tricks and pressure that most people associate with auto dealerships. That's not how we work. All you need to do is tell us what you are looking for and what you can afford and we can help you get there.
Easy Financing
As mentioned above, investing in a new or used vehicle is a big deal, and you want to make sure you all the figures worked out so you can pay for it in a timely and efficient manner. This can be a stressful part of the car buying process for many people, but our expert financial team is here to help.
Even before you come in to visit us, you can apply for financing directly on our website. Our online credit application will get the process started, and after reviewing your information, our financial advisors here at Raceway will contact you to clearly explain all of the available financing options. At the same time, they can also go over any rebates or special offers that might apply for the vehicle you have in mind, which can help to reduce your final purchase price.
Even if you don't have the greatest credit, that's not a problem for us. We can still find the perfect financing solution for you. We also offer pre-qualification for buyers, and we can help you estimate the payments on your next new or pre-owned vehicle to ensure the numbers stay within your budget. If you've got a vehicle to trade, we can also help to determine its value so you can put that toward the purchase price of your next car, truck, or SUV.

Stellar Service
At Raceway we are proud to get you into the perfect vehicle, but when we do, our commitment doesn't stop there. We aim to be your partner long after we've handed you the keys. Our satisfaction comes from seeing you drive away happy in your new wheels, but we also love to see you come back for regular maintenance, repairs, or even another vehicle in the future.
If or when your Chevy vehicle needs service, our expert GM-certified technicians are there to assist with any need, no matter small or large. Our techs know Chevy's complete line of vehicles inside and out and have the skill and professional diagnostic tools to track down any problem and get it resolved. Whether it's a simple oil change, brake job or new tires, our technicians will go over all of the options with you, so you know exactly what kind of work is needed before it's done. We also only use genuine Chevrolet replacement parts, so you know you'll be getting original equipment that's fully compatible with your vehicle. All replacement parts are fully covered under warranty.
Service appointments can also be conveniently scheduled online whenever you like, and we also feature a selection of rotating service specials to keep your vehicle running in top condition. Be sure to ask one of our helpful service advisors about the most recent specials as they change often.
For drivers looking to customize or personalize their vehicle to make it completely their own, we also stock genuine GM accessories. If we don't have exactly what you are looking for, we can easily order it for you, and it will be delivered in no time.
How to Find Our Chevy Dealership
Raceway Chevrolet takes immense pride in being the hometown Chevy dealership in Bethlehem, PA, but we're also equally proud of being the premier destination for prospective buyers across the entire Lehigh Valley, reaching behind our border with neighboring New Jersey. To help those potential Lehigh Valley customers from Easton and Allentown, let's provide some easy directions to help them find their way to nearby Raceway Chevrolet.
From Easton (Northeast)
Raceway Chevrolet is located 12.2 miles (roughly 20 minutes) southwest of Easton. Via Morgan Hill Road, hop onto I-78 West toward Bethlehem / Allentown and follow it for about 8.7 miles (9 minutes) before taking Exit 67. Keep right at the fork, merging onto PA-412 North, which you'll follow for approximately 1.1 miles (3 minutes). Turn left onto Commerce Center, right onto Hillside Drive, and then another right onto Hellertown Road. After roughly half-a-mile, Raceway Chevrolet can be found on your right.

From Hellertown (Southeast)
Getting to Raceway Chevrolet from nearby Hellertown is a quick 2.4-mile (6 minutes) trip northbound. Follow PA-412 North for approximately 1.7 miles, then turn left onto Commerce Center Boulevard. Taking a quick right onto Millside Drive, then another quick right onto Hellertown Road and – after half-a-mile – Raceway Chevrolet will be there on your right.

From Allentown (Southwest)
From Allentown, the trip to Raceway Chevrolet is only about 9.1 miles (20 minutes). Take West Susquehanna Street and Seidersville Road to College Drive in Lower Saucon Township. From there, turn left on Fire Lane, right onto Traveler Avenue, then left onto Millside Drive before turning right onto Hellertown Road. After half-a-mile, you'll find Raceway Chevrolet on your right.
From Northampton (Northwest)
Raceway Chevrolet is almost equally as close for those coming from Northampton, with the drive clocking in at 14.7 miles (25 minutes). From PA-987 South, hop onto US-22 East. Merging onto PA-378 South toward Bethlehem, continue for 4.5 miles (5 minutes) before taking a left onto the 2nd Ramp to Bethlehem. Turn left onto West 3rd Street, which you will follow onto Daly Avenue. Bear left as you merge onto East 4th Street then continue onto Hellertown Road. Raceway Chevrolet will be on your right.

So there you have it, no matter which direction you're coming from, we're here to help. We're certain that you'll find that our helpful team of professionals are committed to helping you find that perfect vehicle, in a supportive, low-pressure and customer-centered environment. Visit us today, and experience the Raceway Chevrolet difference for yourself.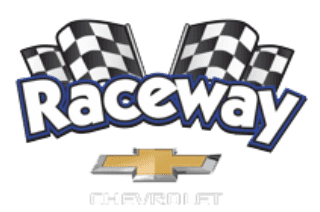 Experience the Raceway Chevrolet Difference
We truly value each and every customer that does business with us. When you visit our showroom, you'll be treated like a member of the family because we want to provide the best car buying experience possible. Consumers have lots of choices, and we greatly appreciate you doing business with us. But don't just take our word for it, hundreds of customers have been satisfied with the Raceway experience. We welcome you to be one of those customers. Get started by visiting Raceway Chevy, your local Chevy dealership, to see what we can offer you!
Get In Touch