All the Reasons Why Going to a Dealership You Trust Matters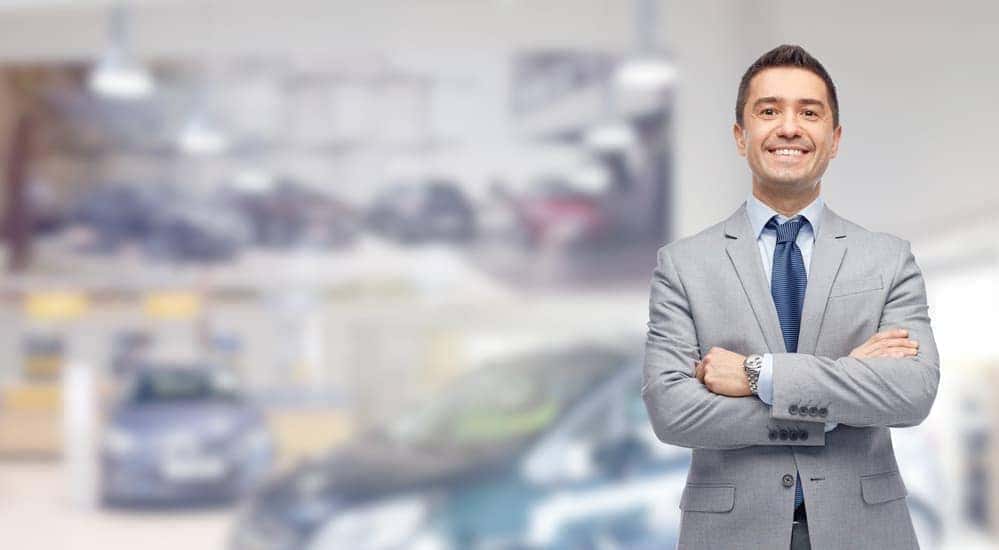 Contrary to popular belief not all dealerships are the same. While you may find a wide selection of vehicles at multiple providers, there is no guarantee that you should be able to expect the same experience. Whether you're seeking out a local Chevy dealer in the Lehigh Valley to help with auto repair or you're searching for a brand new or used Chevy brand vehicle, every dealership has its own process, some good and some bad. To be fair, between Bethlehem, Allentown, and Easton (our amazing Lehigh Valley), there is a wide range of Chevy dealerships to choose from; however, few are willing to put in the extra work for their customers quite like we are at Raceway Chevy. Customers come to us from as far away as Philadelphia to seek out our one of a kind services and wide array of Chevy brand cars. Those who go the distance for our dealership understand that no matter what kind of auto-related services you're looking for, going to a dealership that you trust truly matters.
The Drawback of Going to Just Any Dealership
Sure, there is a wide range of Chevy dealerships out there, but can you trust them to give you a worthwhile experience? Car buying, car maintenance, and basic dealership services can be incredibly complicated. A lot goes into making a great dealership experience, and our team at Raceway Chevy understands that it takes more than a good selection of vehicles and a number of automotive services to make a great dealership.
If our showroom is a bit of a drive for you, you may wonder, 'why not just go to the dealership down the road?' Well, for one, said dealership might not treat you fairly. Far too often, dealers can hassle their customers into making a deal, and as a result, rope them into a deal that may be less than satisfactory. Buying a car, whether used or new, shouldn't be taken lightly. It's quite a commitment that in most cases involves several years, if not decades, of ownership; the last thing you want is to be strapped with a deal that doesn't take your budget and finances into consideration.
Another thing to consider when going to just any ordinary non-reputable dealership is the used selection. At Raceway Chevy, we inspect each one of our pre-owned vehicles from top to bottom, from wheel to wheel, and from trunk to hood; not every dealership can say the same thing. By buying from a non-reputable dealership, you can run the risk of sifting through a collection of used cars that have hardly been refurbished or even tested on the road. Like with buying a new car with a bad financial plan, buying an overpriced used car that hasn't been thoroughly inspected nor repaired, can leave you with a commitment that you may not want in the long-run.
Speaking of mechanical issues, one of the main services that many dealerships provide is automotive maintenance. These maintenance services can cover a broad range of areas, from maintaining your motor oil to servicing your tires and transmission. The inter-mechanics of a car can be incredibly complicated, and as such, requires great skill to service and maintain properly. If you go to any local dealership, you run the risk of putting your car in the hands of a technical team that may or may not be fully equipped to handle your car. On top of that, every engine and car is different, and some service professionals may not know what specific things your car needs to run smoothly. Sure, the ending service bill may be cheap, but there's no guarantee that the work that's been done on your vehicle will last.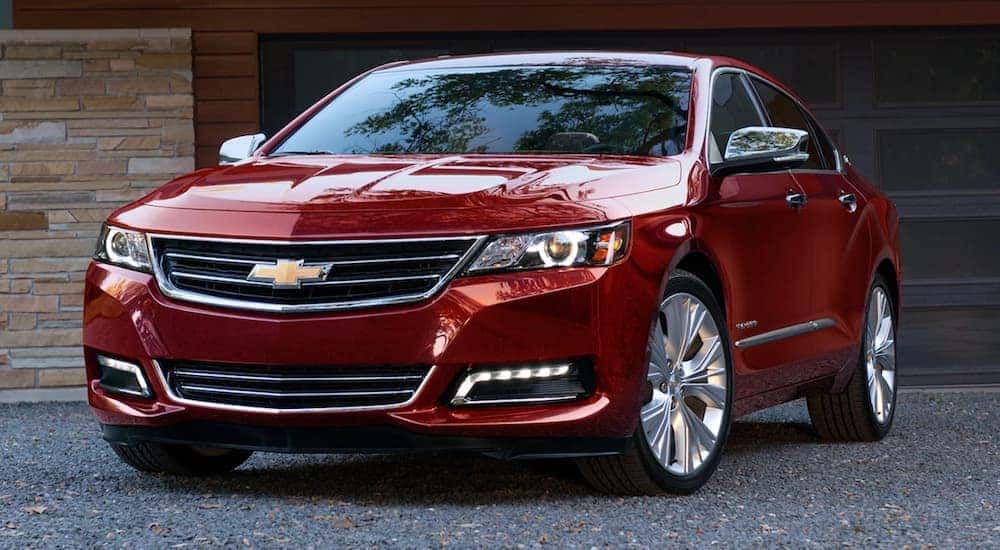 Of course, the biggest issue with going to a non-reputable dealership is the customer service factor. Nothing makes a great dealership experience quite like a team of auto experts who put the customer first. Unfortunately, non-reputable dealerships may not focus on the needs and desires of their customers. When you visit a dealership that doesn't commit itself to the customer experience, you not only run the risk of having a terrible time, but you can end up with a car or final auto deal that is far from what you imagined. No, instead, you should go to a dealership that will bend over backward to fulfill your automotive wish-list, and help you find the car or provide you with the automotive services that exceed all expectations.
How We Go the Extra Mile
At Raceway Chevy, we always put our customers first. How do we make that possible? Well, when you visit our dealership to purchase a new or pre-owned vehicle, we'll help you find something that fits your automotive needs like a glove. We believe that every customer that walks through our showroom doors is different, and also that there is a car out there for everybody. To us, the car you drive and your lifestyle go hand in hand.
Are you a parent of four? Well, if so, we might suggest something like the 2020 Chevy Tahoe. This beefy three-row full-size SUV is the perfect family car with room enough to fit up to nine passengers. This is no shy SUV either, as optional beneath the hood of the 2020 Chevy Tahoe is a 6.2-liter V8 engine that delivers some truly remarkable power. Safety was a huge deal when designing the 2020 Chevy Tahoe as well, as smart features like automatic emergency braking and forward-collision alerts help protect you and everyone on board.
Alternatively, you may be looking for a great commuter car; don't worry, we've got you covered there too. Whether you commute down to Philly or tackle the rush hour traffic in Bethlehem, having a commuter car that is both good on gas and incredibly comfortable is highly valuable. Fortunately, for the regular commuter, we offer the 2019 Chevy Bolt. The Chevy Bolt is a top-ranking hybrid compact sedan that sports an onboard battery that gives drivers a stunning 238-mile range. On top of that, Chevy has outdone themselves, including active safety features in some models, offering things like forward collision alerts, lane keep assist, and rear cross-traffic alerts.
No matter what vehicle fits your lifestyle, our team at Raceway Chevy will work tirelessly to help you find the perfect match. That said, we're more than just the cars we sell and the dealers that help you find them. We also are home to a highly experienced financial team that will put all the effort necessary to help you find a deal that fits your budget. We understand that buying a car can be a huge commitment and that finding an affordable option is crucial in giving you an incredible driving experience.
We're no strangers to excellent auto maintenance either, and strive to hold our spot as one of the top auto maintenance providers in the Lehigh Valley. We understand the ins and outs and nuances of auto servicing and will deliver the expertise necessary to keep your car running smoothly, no matter the make or model. At the end of the day, our goal at Raceway Chevy is to give you the best dealership experience possible and to be your primary source for all of your automotive needs. We understand what makes a great dealership, and will put in the work to help you leave our showroom satisfied and grinning ear to ear.