What You Need To Know About Buying A Used Car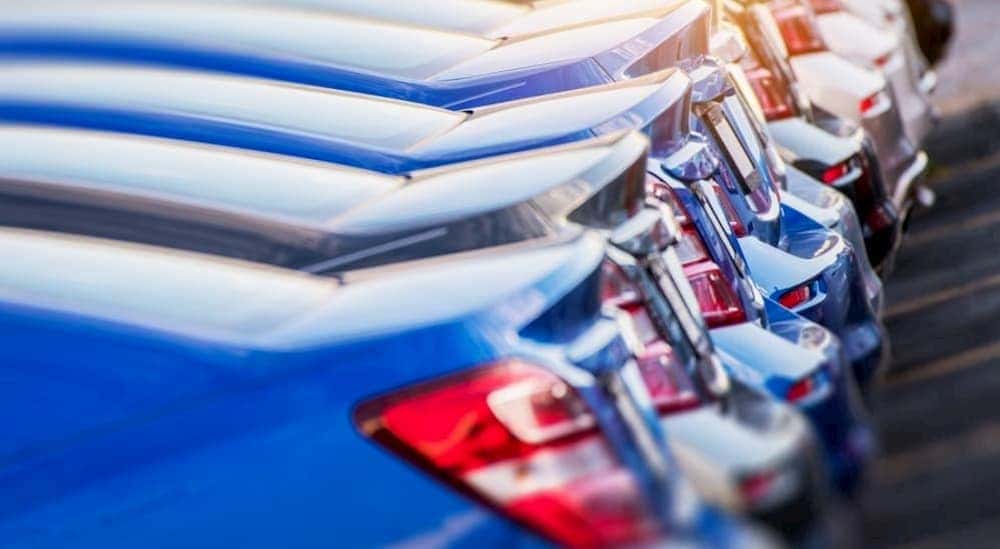 While exciting to drive, new cars aren't for everyone. Their cost is higher, and they tend to lose value quicker. You could always go with a lease, but in the end, you'll just have to give the car back and won't have anything to show for it. So, where does that leave a buyer looking for new (to them) wheels? Used cars are the way to go if you're seeking value at an affordable price. Sure, there's still a stigma around used cars as being unreliable and prone to problems, but once you dive into the research of buying "used cars near me," you'll see that the benefits far outweigh the potential hazards. With thorough research and knowledge, you are better equipped to find that diamond in the rough rather than a clunker. Let's take a closer look.
Used Cars are a Major Part of the Automotive Buyer's Market
Cars built in recent decades are not like the ones of yesteryear. They run for much longer now, often in excess of 150,000 miles, and require less maintenance and repair to get to that point. What this means for the consumer is a huge selection of vehicles to choose from over a multi-year period. You aren't limited to the current year. No matter what make or model or year you're looking for, chances are you'll find it out there on the used car market.
Used Cars are Cheaper
This should go without saying, but this is clearly the biggest draw for buyers who are looking for their next vehicle. Buying any car is a significant investment, but buying used over new instantly provides a costs savings right off the top that isn't there when you buy new. This can be attractive to buyers on a lower budget.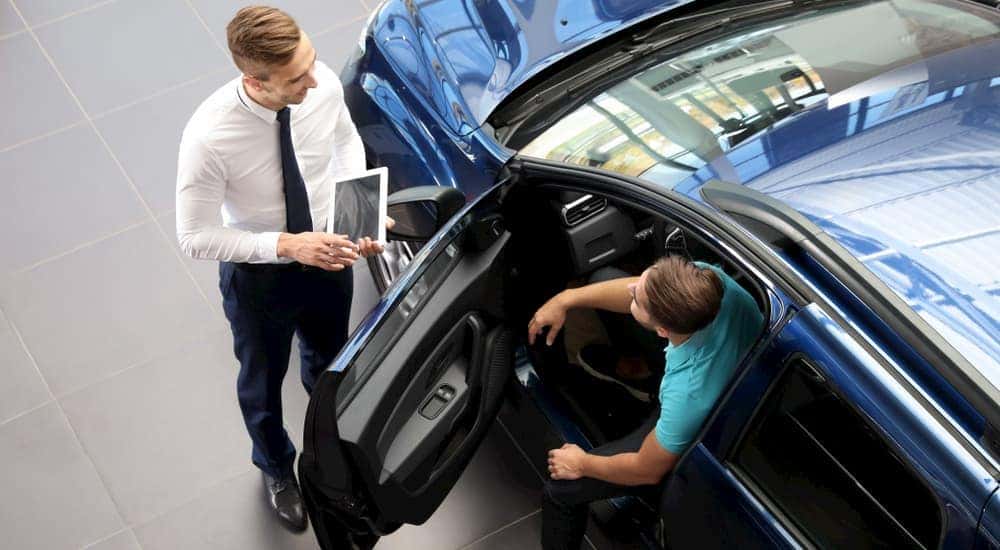 Used Cars Depreciate Slower
You know that old adage about how when you drive a new car off the lot, it instantly loses value? Well, that doesn't happen with used cars. By the time the car gets to you, that loss in value has already occurred thanks to the previous owner. You will still lose a little value over time, but it will be much slower and should stay fairly close to when you bought it as long as you keep it well-maintained and in good shape.
Used Cars have Lower Insurance Rates
Along with the lower purchase price, another way a used car can save you money is through a lower insurance rate. A new car presents a higher risk as its value is higher and the repair costs, if something should go wrong, are also higher. With a used car, because the value is lower, they are less of a risk for insurance companies and will, therefore, cost less to insure. This means more money stays in your pocket.
Used Cars are Still an Investment
As mentioned above, purchasing any vehicle is a big investment for most people. Sure, new cars are fantastic and have the advantage of being able to last longer, but well cared for used cars also make for a great investment. Going with a used car now is a great stepping stone to perhaps buying a new car later.
Researching Used Cars Online
Car buying research has been greatly simplified by the internet, but there's still a lot of information to sift through out there. Still, dealer websites are a good place to start looking for that perfect vehicle. In some ways, doing the first step online can help to determine what you need as opposed to what you want, which often will keep things well within your budget. Plus, you can do this research from anywhere using your home computer, smartphone, or tablet — no need to visit a dealer at this point. You should also be able to look up a specific vehicle's VIN to see if there have been any problems reported with it.
Keep the Used Car Buying Process Simple
It's hard not to get distracted, but when researching used cars, try to stay focused on the basics and not any extraneous features that you may not need. Concentrating on these items is one sure way to creep up your overall cost slowly. Often, these extra features are nice to have but aren't really necessary. A good rule of thumb is to find a vehicle that suits your basic needs and fits your budget, and then go from there. Try to avoid the urge to complicate the process, as you've already got a lot to consider.
Be Wary of "as is" Used Cars
This term means that the vehicle being considered may have some technical or mechanical problems that need to be dealt with. These deals may sound appealing on the surface, but it's very likely there will be some consequences to deal with later.
Used Cars Require a Comprehensive Inspection
Don't be afraid to check out any used cars you're looking at thoroughly. Remember, this is a big investment! You'll, of course, want to inspect the exterior and interior carefully, but also get under the hood to check the engine and if possible, underneath the car itself to check for rust or mechanical issues. Be sure to take a test drive or two under varying road conditions, both in the city and on the highway. Double-check the tires and all exterior lighting to make sure everything works. And don't be afraid to ask about taking the vehicle to an independent mechanic for a complete inspection. They can catch things you might not.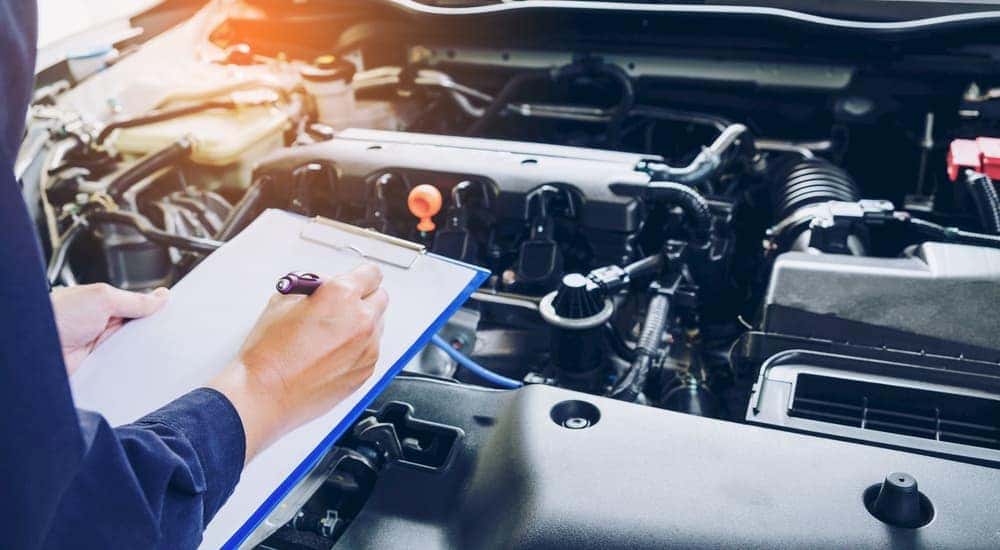 Relax and Enjoy Your "New" Used Car
Yes, the car buying process can be daunting and not all that enjoyable for a lot of people, but try and keep in mind that you'll be driving a whole new (to you) vehicle, and that's a pretty big deal! Take pride in all the steps you took to get to this point while you are cruising around in your new wheels.
Buying a Used Car from Raceway Chevy
At Raceway Chevy, we offer a large selection of used vehicles at all price ranges to fit any budget, from basic commuters to luxury SUVs. All vehicles are checked to pass the State of PA inspection and emissions testing and are also run through an intensive 142 point inspection process in-house. Every vehicle is delivered free of repairs. All of our vehicles are serviced, reconditioned, and cleaned on-site by expert staff whose goal is to make sure you get the highest quality product. We even have Chevy Certified Pre-Owned options for anyone who wants the brand new feeling and security without the brand new price tag.
We are a family-run, full-service dealership, and our mission is to help buyers get into the vehicle they want at a price that fits their budget. At Raceway Chevy, our number one goal is customer service, and we want you to experience how we can make shopping for a used car an enjoyable experience. Give us a call or stop by today at our lot in Bethlehem, PA!