Untap the Value in Buying a New or Used Car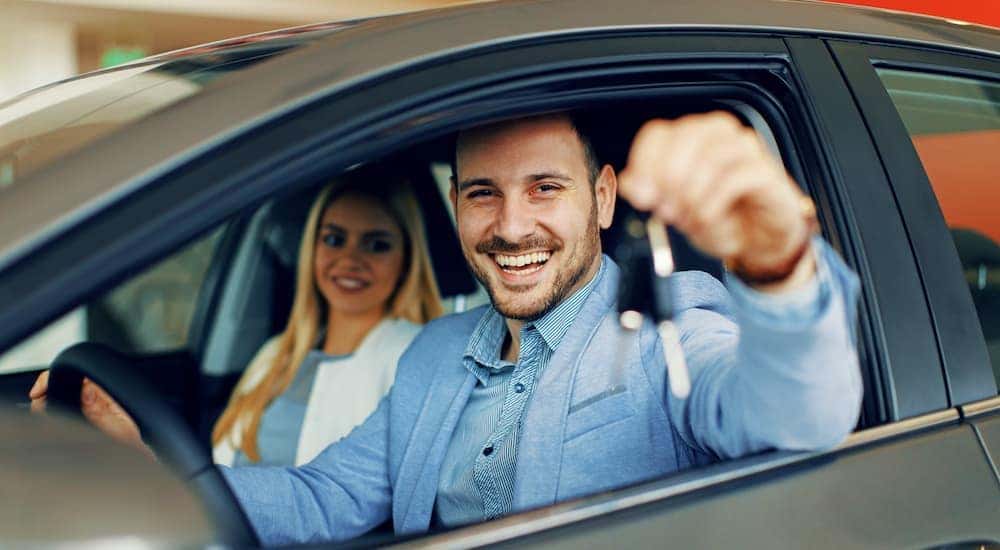 Buying a new vs used car is a major decision. Having help going through your options from the right dealer absolutely makes all the difference. Shopping at an Allentown used car dealer like Raceway Chevrolet ensures you can explore all options, so if you can make the best decision between buying a new car or a used one. We will walk you through all your options, listen to what you want most in your vehicle, and show you which models will be the best fit. Then, you can have fun test driving different vehicles until you find the perfect match.
The Perks of Buying a New Car
There is a certain allure in buying a new car. New cars come with the novelty of being the first owner and all the perks of having the latest and greatest technology on the market. Here are a few other perks to getting a new car to consider:
Deals and Specials
The finance side of new car buying can often be enticing. The vehicle manufacturer and the dealership will often offer specials on new car purchases or leases, so you could find the final price of a new vehicle to be lower than you initially expected. While new cars are more expensive, you are paying for the privilege to be the first owner in a vehicle that is fully covered by warranties.
Warranty Coverage
Speaking of warranties, they are definitely a huge perk of buying a new car. Because the vehicle is brand new, the warranty and maintenance plans are at their maximum value to the buyer. You will be able to put your worries aside because even if something goes wrong, the warranty should cover it. Warranties will usually cover the powertrain and other mechanical failures and often will come with roadside assistance plans for if you ever find yourself in a tight spot.
Customization and Options
If you're picky about color, upholstery, tech gadgets, safety features, engine type, and other details, ordering a new car provides you with the opportunity to ensure your prioritized preferences are included. This is far more freedom for customization from the start than you get with a used vehicle that someone else built to match their preferences.
You Can Be an Early Adopter
One of the best things about being one of the first to buy a new model is that you'll have the latest and greatest innovations from the manufacturer. This includes the most modern safety features, technology gadgets, and engine performance. You'll also be acquiring a vehicle's most future-forward design features both on the outside and within the cabin. So, if you love to be on the cusp of all the newest technology and comfort features out there, new is the way to go.
Confidence
In addition to the above, there is a certain level of confidence you can have in your purchase. A typical benefit of new cars is their dependability in the early years. It should run well for a long while before any major repairs need to start being made, especially if you keep on top of your scheduled maintenance. When the car comes right off the factory floor, you have the benefit of new parts, quality inspections, and, yes, that new car smell.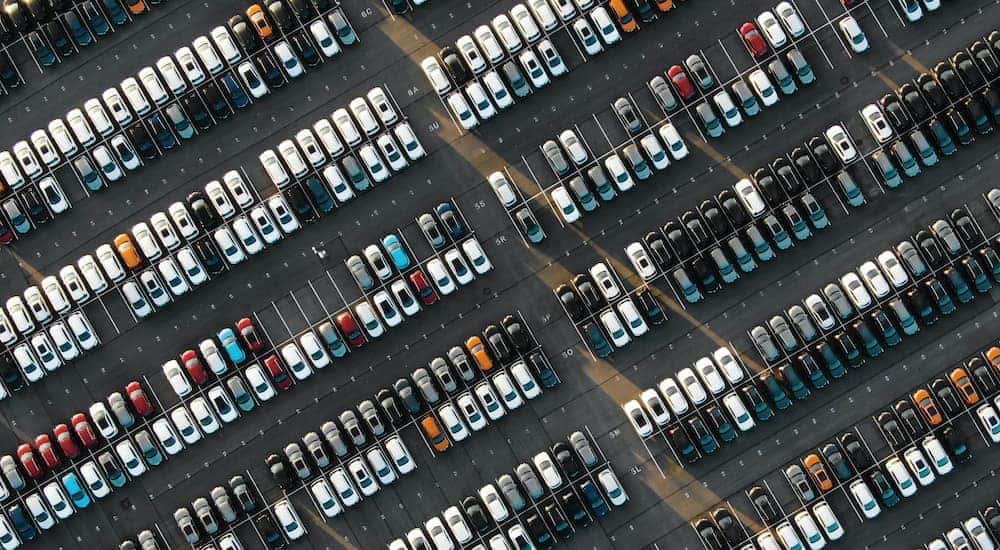 The Upside Buying a Used Car
Don't let the intoxicating new car smell hold you back from the tremendous potential of a used car. Here are some of the perks that come with considering a model that is used:
Value
You'd think this one should be in the new car list, but it is a checkbox in the used car column. Why? New cars lose value as soon as you drive them off the lot. Depreciation on new cars comes fast and steep. So why pay for the new car if the value is on the back-end of the car's life? Modern vehicles last a long time, so they will hold their value long after the initial depreciation.
Certified Pre-Owned Is an Option
If you are leery of buying a used car because you don't want it to turn out to be a lemon, then look at something Certified Pre-Owned. Certified models undergo a rigorous inspection, must be of a certain age with a limited number of miles on them, and will still come backed by a variety of warranties. It's the perfect mix of the best parts about buying new and used.
You Save Money
One of the most prominent and obvious reasons for buying a used car over a new one is the price. You save significantly more money when you buy used because someone else has already taken the hit from the rapid depreciation. You'll get an amazing ride for a fraction of the cost and reap the benefits of years of dependable driving. Don't forget your insurance premiums will also be less than a new car because the carriers base premiums on the car value, and a lower car value means a lower premium.
There Is a Wide Range of Options
While new cars offer tons of options and customizations, the used car market is thriving. There are significant inventories of pre-owned cars that will provide you with a multitude of options. If you have a limited budget and an open mind, you'll have nearly an endless set of choices. The used car market has economical cars, luxury cars, sports cars, hybrid cars, all brands, makes, and models too. It's definitely a buyer's paradise.
Finding Financing Can Be Easier
Finally, don't worry too much about financing. Used car buyers will receive great terms from financial providers like credit unions and banks these days. In addition, Raceway Chevrolet has a creative and motivated team of financial gurus to help you get into the vehicle you love. We will work with your credit score to help you get the best deal possible. Used cars come in a wide range of price points, so finding a model in your budget can be simple, especially with the help of our sales team.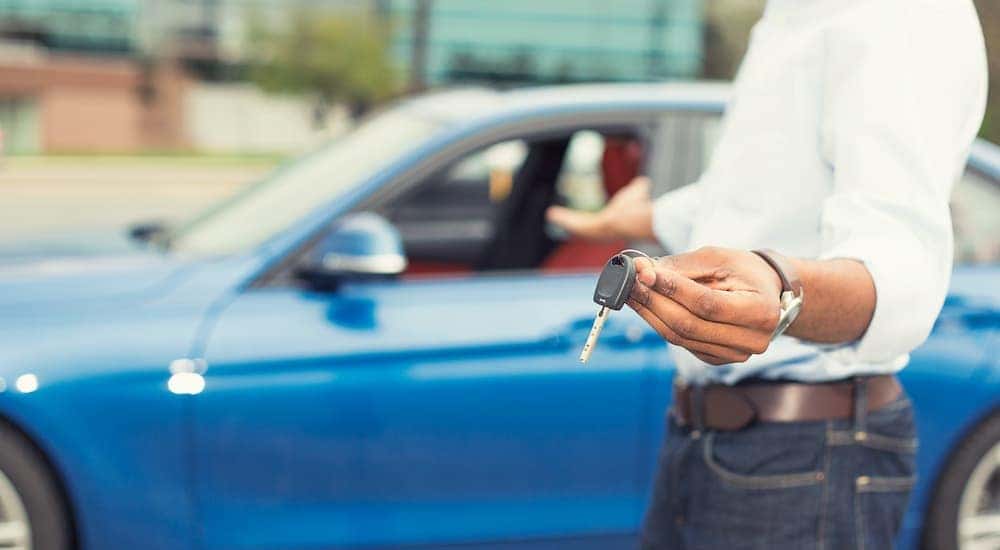 Your Preference Drives Your Purchase
Make a list of the attributes you must have in a car, and let that list influence your next purchase. Do you have strict things you have to have, or do you only have a few needs and a lot of wants? Regardless, investigate the used car market and the new car market before deciding. The new car perks are amazing, but the upside of used cars should not be overlooked. Do your research, and you won't end up disappointed with the car you ultimately end up with.
No matter what, make sure you come to Raceway Chevrolet for your new or used vehicle purchase. We offer military discounts, excellent trade-in values, and a diverse new and used car inventory of models and price ranges. Raceway Chevrolet is a reputable organization that will stand behind our pre-owned cars and ensure you won't compromise when you buy your next used car from us. Don't compromise when it comes to your vehicle. Let Raceway Chevrolet help you find the best car with all the features you want at a price you can afford, whether that be a new or a used model.