The Pros And Cons Of Used Car Selling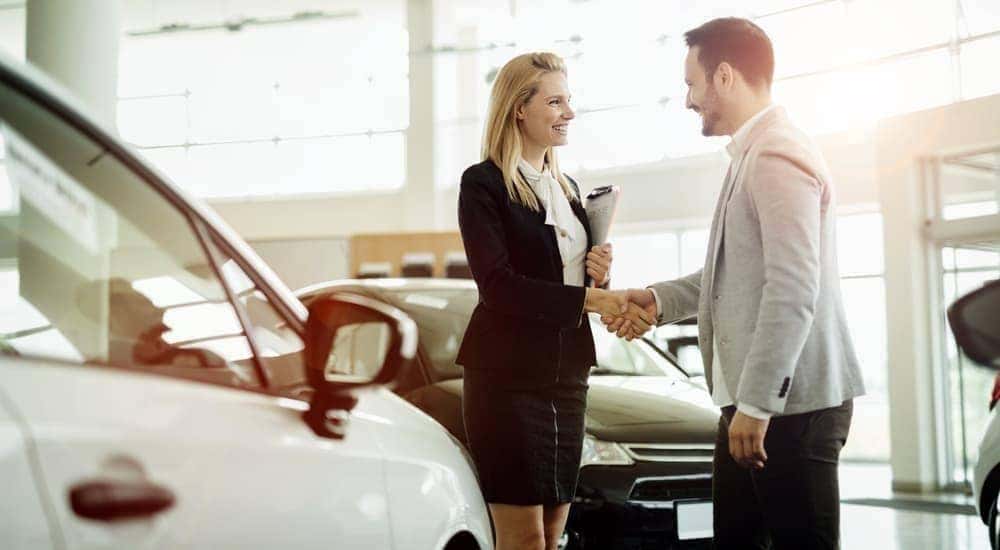 So you want to sell your car. Naturally, you'll want to do it for the highest price possible and yet in the shortest amount of time. But what is the best way to go about it? You can try to sell it on your own, or you can sell it through a dealership. There are benefits to selling with each, so whether you decide to sell us your car or you go about it a different way, here are the pros and cons of selling your used car.
Advantages of Selling Your Used Car to a Dealership
Probably the most telling advantage of selling your used car to a dealership is just how quickly you can do it. Bring your car in, have it inspected, and you'll receive an offer on the spot. When you need money fast, there is nothing faster than that. You might be able to walk out of the dealership with a check in under an hour. If you're looking at buying a new car, you can increase the amount you receive back for your used car. It does depend a bit on what you're interested in, but in terms of selling your vehicle for fast cash, there really is nothing better than going through a dealership.
The second major benefit of selling your used car to a dealership is you can avoid communicating with people who visit Craigslist and other listing websites. Not to say you won't meet some nice people through these kinds of sites, but you may end up meeting some less than desirable individuals as well. People will also ask to see your vehicle and then not show up, arrive late, or just flat out waste your time. That will never be the case with selling your vehicle to a dealership. You'll bring your vehicle in, and that's all you need to do to start the process—no dealing with strangers or people who seem a bit shady. Everything is always on the up and up.
You might have a vehicle that simply won't sell. Maybe it's extremely old, is loaded with miles, or you have been trying to sell for months with no luck. Well, the dealership is always an option. You'll at least be able to make some money with your used vehicle through the dealership, which is helpful when you need the cash, or you want to have it out of your garage before you're forced to pay another license tag fee.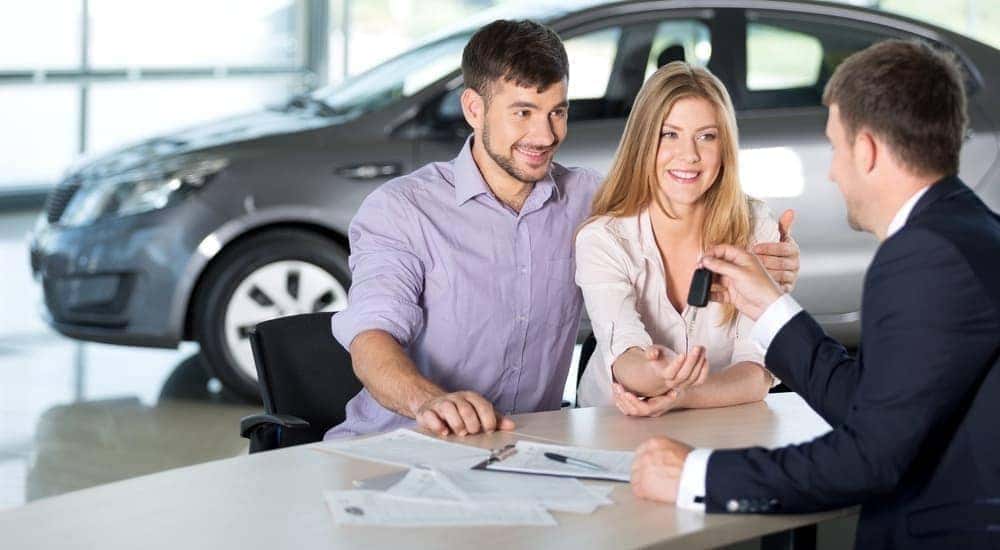 Advantages of Selling Your Used Car Privately
If you're able to sell your vehicle privately, you usually will receive more money this way than through a dealership. For a dealership to make money, it needs to list your vehicle at or below the Kelley Blue Book value (unless it is an extremely rare vehicle, so there are exceptions, but usually, this is how it goes). Because the dealership needs to do this and it still needs to make money off of the vehicle, it simply is unable to pay you the actual KBB value. When you sell privately, you act as the dealership. This means you'll be able to ask for closer to KBB value, which allows you to net more money from the sale.
Realistically this is the only true benefit of selling your used car privately, but if it works out, you can max out your earning potential.
Disadvantages Of Selling Your Used Vehicle To A Dealership
As mentioned above, if you can sell your vehicle privately and someone buys it, you'll likely make more money that way. However, you will need to jump through hoops to do that (typically). In general, the one disadvantage of selling your used vehicle to a dealership is the potential to not make as much money during the sale.
Disadvantages Of Selling Your Used Vehicle Privately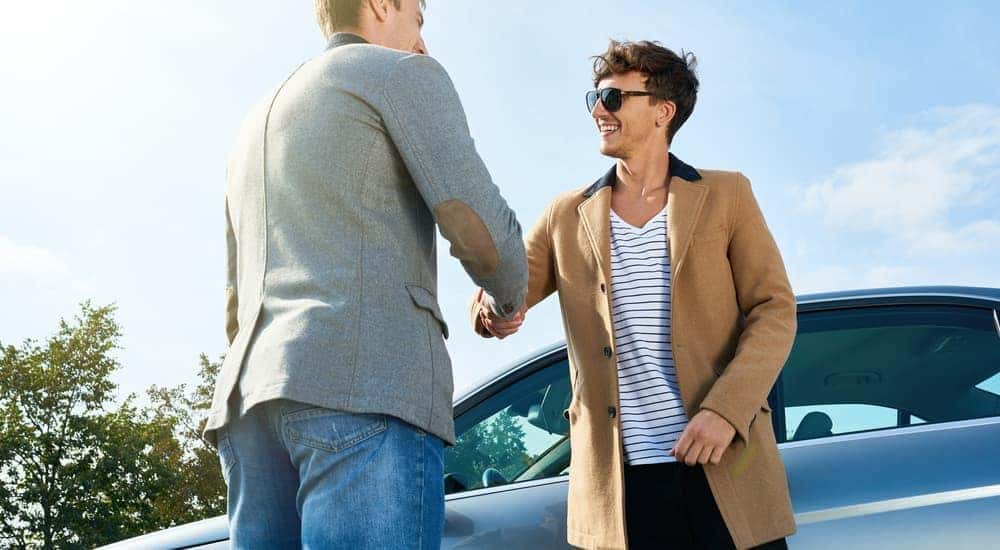 It might sound like a good idea to sell your vehicle privately, and you can always try this first, but several issues arise with this method. For starters, it will likely take a long time to sell your vehicle. With a dealership, you'll get paid within the hour. When listing your vehicle privately, your vehicle may be listed for weeks, if not months, before anyone buys it. In fact, there's no guarantee anyone will show interest. You can't usually ask for more than it is worth (again, unless it is a collector's item), and it needs to be competitively priced when compared to other similar vehicles listed in the area. So do you really want to potentially wait months in hopes of actually selling it?
The next issue is the amount of time out of your day you'll need to dedicate to selling it. People will start to contact you. Many of these conversations will not go anywhere. You'll have people screwing with you and wasting your time. You'll have people who are not serious about buying your vehicle, or they will try to extremely low-ball you. You will also have people trying to make odd trades. They might ask if you're willing to trade your used pickup for a washing machine and a box of My-Little-Pony toys. While this scenario is a little far fetched, offers like this can happen. But after you turn down the offer for a trade, you may eventually have some serious offers.
Everything is good, right? Not necessarily. They will want to inspect it, which is fine. They'll then want to probably take it to a garage to have it inspected again. Even if you have the CARFAX report or another garage report on hand, they will want to do it themselves. This will take hours, if not multiple days. And if that person doesn't end up buying your vehicle, you'll need to do it all over again later. This represents dozens of hours out of your day. So you'll need to sit down and ask yourself whether the difference between a dealership offer and selling your vehicle privately is even worth it.
So let's say everything finally works out. You waited out the several months, and someone is actually buying your vehicle. You now will need to go with them to the bank, and then they will likely need to accompany you to the bank while you deposit your check. You don't want to hand over your vehicle to someone and then have the check bounce. You'll also need to sign over the paperwork for your vehicle. Again, just more steps and more time out of your day.
Sell Your Used Car Quickly and Easily at Raceway Chevy
If you want to try your hand at selling your vehicle privately, by all means, go ahead. Who knows, it might work out for you. However, when you want a fair, honest offer and you want the cash in hand the same day, why not avoid the hassle and just visit us here at Raceway Chevy in Bethlehem, PA? We're always on the lookout for all kinds of used vehicles. It doesn't matter if you have an old 1987 Ford F-150 with 300,000 miles on it, or you have a 2009 Toyota Corolla, you can sell us your car, which will save you all kinds of time, several headaches, and give you cash, all in one visit to us.