Should You Go With a Factory Or Used Truck Lift Kit?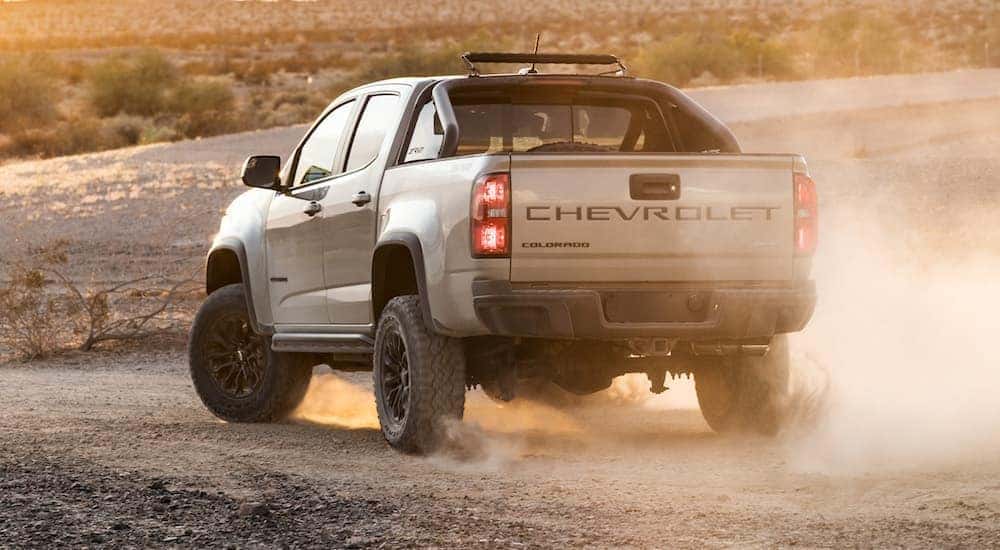 To lift or not to lift. For some truck owners, that is a very real question. There are many reasons why you might want to consider it, and other times you may just want to sit higher up off the ground. If you are considering a lift, you will first want to consider whether it is best to go with factory lifted trucks or if you should opt for the purchase of used trucks with a lift kit. There are pros and cons with each, so here is what you need to know regarding lifted trucks, both new vs used.
What are the Different Lift Options?
Before deciding whether you should go with a new or used lifted truck, you should first understand what exactly a vehicle lift does, both in a good way and possibly a not so good way.
First, there are a number of different alterations made to trucks (especially aftermarket), and as the names are similar sounding, it is easy to get them confused. There are body lifts, suspension lifts, and leveling kits. Suspension lifts and body lifts do just that: lift the vehicle up. Basically, a body lift adds height between the body and frame of the truck. A suspension lift adds more clearance by either replacing the factory suspension or by spacing out the factory suspension. Most factory lifts are around two extra inches, although aftermarket lifts can jump to 10 inches or more, though the average is 4-6 inches. A body lift is for aesthetics, while allowing for an increase in tire size. However, a suspension lift brings with it some performance advantages.
With regards to a leveling kit, most trucks have what is referred to as a raked stance. This means the rear end of the truck is higher than the front end. This is helpful in that if you have a heavy load in the truck bed, it prevents the back suspension from bottoming out. Basically, it gives you some extra space to work with. A leveling kit will lift the front end of the vehicle so it matches the back end.
Advantages and Disadvantages of the Different Lifts
Each kind of lift comes with both advantages and disadvantages. A suspension lift will give you the greatest flexibility in lift size. It also allows you to put on larger tires and it can increase both the suspension travel and articulation. However, this is the most expensive lift option, and it will likely alter the ride quality.
A body lift allows you to put on larger tires than a leveling kit, and it doesn't have the kind of effect on the ride comfort as a suspension kit. However, it doesn't give you much flexibility in the lift range, and there are no performance advantages. It also creates a gap between the body and frame, which is not only unsightly for most, but means some of the salt used on roads during the winter may eat away at the frame faster.

Lastly, there is the leveling kit. This is the least expensive option, if you want to do the installation yourself this is the way to go, it gives you a more aggressive stance than a regular lift, and it does give you a bit of extra room for larger tires. However, when compared to the other options, there is very little change in appearance, and the lift amount is minimal.
Advantages of a Factory Installed Lift
The Chevy ZR2 does offer a slight lift increase over the standard trim levels. You can opt for this is not only the ZR2 but the ZR2 Bison trims. These particular trims will have a lift of up to two inches. The truck also has, what Chevy refers to as an "aggressive stance," which means the front of the vehicle has been slightly lifted to give it a more level stance. It does allow for larger tires and an increase in clearance off the ground.
The ZR2 does come with solid undercarriage protection, although if you want a serious lift off the ground, the two-inch height increase may not do it for you.
The ZR2 is the Colorado off-road package, while the Trail Boss is the larger Silverado's off-road package. The Custom Trail Boss comes with similar upgrades as the Colorado ZR2, including a 2-inch factory lift, undercarriage protection, plus several small tweaks. Again, this will give you some extra clearance when off-roading, but it may not give you the full clearance you might want. It does, however, maintain the factory warranty and take away some of the risks associated with a lift you install yourself.
Used Lifted Trucks
You've probably seen the massively lifted trucks for sale on used lots before. Some might be a bit over the top for you, while other lifts may seem just right. Before you go with a used lifted truck, though, there are some elements to keep in mind.
First, the lifted truck will likely receive a decline in fuel economy due to changes in aerodynamics and typically increased tire size. Additionally, depending on the lift, you might not be able to tow as much or require a hitch lowering system.
With that said, aftermarket lifts will give you additional clearance over what a factory-installed lift offers. If you want just a slight lift, it's usually best to go factory installed with the off-road trims. But if you are looking for something greater than two-inches, you'll almost always need to go aftermarket.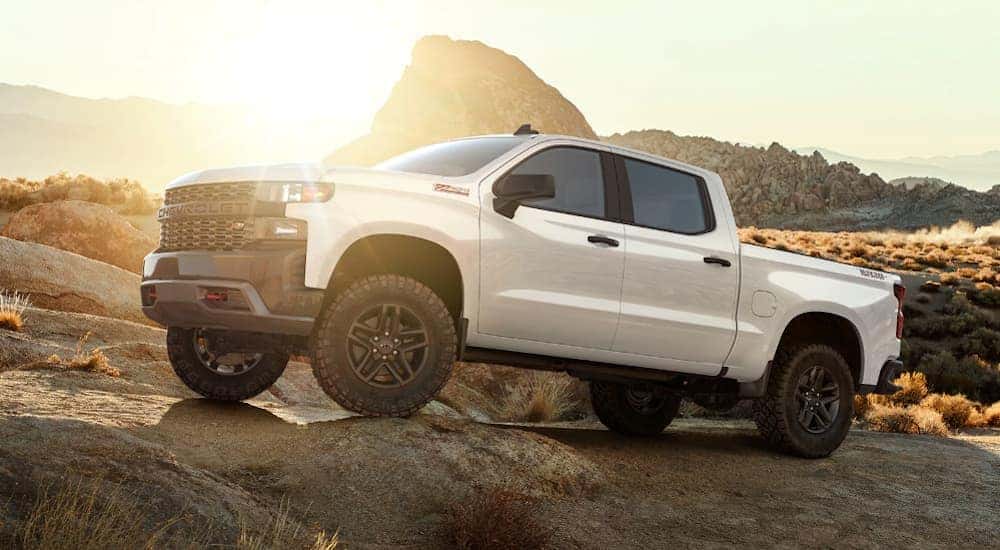 Pros and Cons of Each
With a factory-installed lift, you know it's done correctly. It's also covered by the warranty when the factory does it. If you go with an aftermarket lift, it may completely void your warranty (not just on the suspension but the entire vehicle). You also want to know your lift was installed properly. So if you are considering an aftermarket lift on a used truck, make sure this has been well documented. A lift kit that was installed in someone's home garage might not be best high-quality or correctly installed, which can lead to performance problems later on down the line. If you buy a used truck that you want to lift post-purchase, we recommend contacting our service department here at Raceway Chevy, or finding a specialized mechanic to install the lift if you're out of the Bethlehem, PA area.
Ultimately it is up to you and what you want to do with your truck. There is no right or wrong answer. The beauty of a truck is you can truly make it your own. Just put in the research and look into how the lifts were installed (and have the lift inspected so you know its current state). Then go with what feels right and have fun.
New or Used There's a Lifted Truck For You
If you're set on a lifted truck, there are options out there for you. You can go with a factory lifted truck, such as the Chevy ZR2 or the Trail Boss, or you may want to lift your pickup aftermarket. There are even factory lifts from GM that can be installed after the fact if you didn't purchase a ZR2 or Trail Boss trim. It is important to keep in mind the benefits of lifting your truck and what to expect as possible side effects. Whatever you decide to do, if you are interested in a new lifted truck the staff at Raceway Chevy can help you pinpoint the exact truck with the added height you're looking for. And if you are interested in lifting the truck but want help, the service department at Raceway can help as well. No matter the direction you go in with your lifted truck, just know you have both customer service and certified Chevy mechanics here to help you every step of the way.