Should I Sell My Car to a Private Party or Dealership?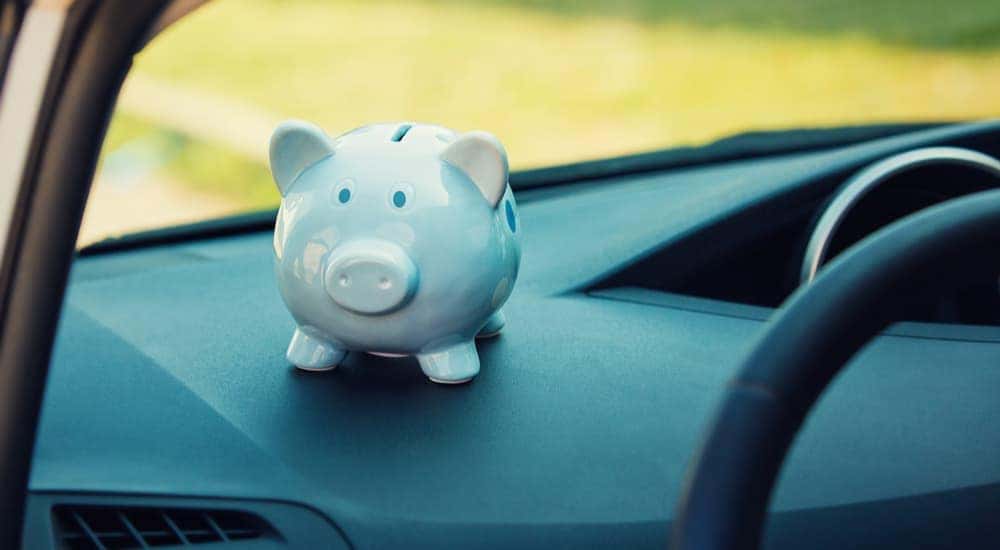 There are a lot of car selling options out there right now. We never imagined that there would be car vending machines out there in the world, but here we are. Raceway Chevy knows that in-person transactions are becoming less and less common, some might even say old school. We also know that some people prefer to avoid coming into dealerships when selling their cars. We get it, and if you feel that way, we've got you, too. If you've thought, "It's time to sell my car," there are a lot of pros and cons to consider. Let's lay them all out on the table.
Selling to a Private Party
Most people usually start here when they are selling their cars. They think that they can get the most out of their vehicle if they sell it to their friends, family, or strangers that happen to be interested in it. So let's start our car selling consideration.
The Pros
Initially, selling privately looks better to most people. The main reason people feel this way is that they believe they will get the most money for their vehicle. Money is a huge motivator for most of us. Because of this, most people feel like they should sell privately because they cut out dealer fees that way. There could be some truth to this; after all, dealers usually try and leave some room for a little bit of profit, and usually, when you're selling to an individual, they're buying because they need the vehicle to drive and not to resale later on.
On the surface level, this does make it seem like you get more money for your vehicle when selling privately. However, those other fees or taxes that come from selling to a dealer don't add up to take very much away from you and offer you a lot of extra protection that selling privately does not. Selling privately gives you the ability to set your own terms, like when and where to meet with a potential buyer. This can also be tricky to coordinate, however, as you may not be comfortable giving someone your address, and you may feel inclined to drive and meet somewhere else anyways because of your desire to not give that information out.
So we've looked at why selling your vehicle to an individual is beneficial. Now we're going to consider the downsides. There are a lot of unknowns when it comes to selling to individuals meaning there are a lot of cons.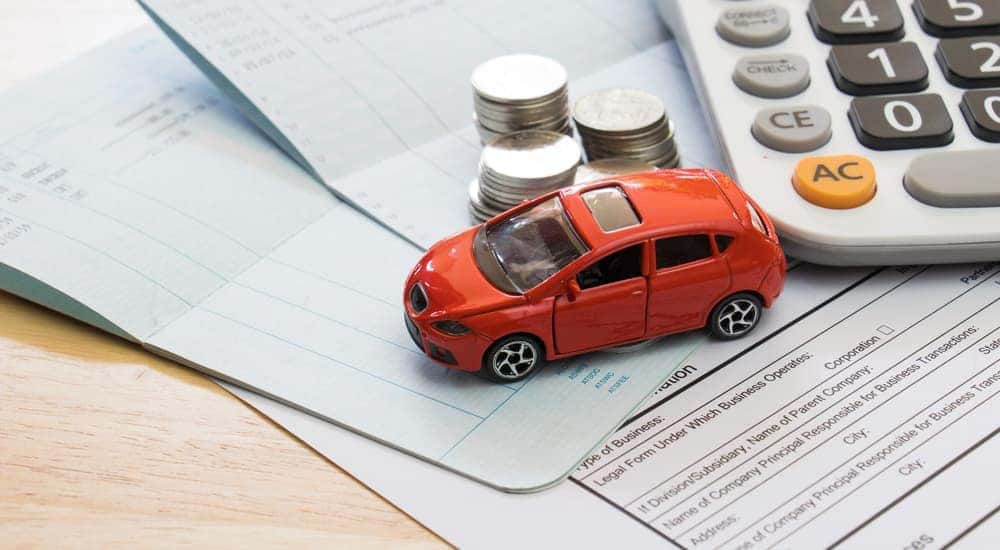 The Cons
One of the first things that someone interested in buying your car might do is ask to test drive your vehicle. This is a really concerning and stressful time when selling your car. It is always accompanied by feelings of "what if they get in an accident?" or "what if they don't bring the car back" or maybe you're concerned that they're going to joy ride your car and use up all the gas, only to decide they don't want to buy it. There are so many things to worry about, and there's no way to guarantee that your vehicle comes back to you in the same condition it left in.
Another thing we have to be aware of is the financial situation of the buyer. Do they have a loan, or are they paying cash? Are they getting a loan through the bank to pay for it? You will have to worry about all of these things just to make sure you actually get paid for your vehicle! Then you will also have to wonder if the check will cash or if the cash is counterfeit. There is a lot of uncertainty financially. If you're selling to a friend or family member and wreck your car, are they going to ask for the money back? Will it damage your relationship if they feel like you've sold them a bad vehicle? What if the buyer can't get a loan, so they want to make payments? There is no way to guarantee they make those payments. The buyer may also try and haggle to get you to lower your price below what a fair purchase price is. Financially, selling privately is unsafe for sellers and does not offer protection against scams, failed payments, etc.
Another consideration you might have to make when privately selling your vehicle is whether or not you want to pay money out of your pocket to get a mechanical evaluation done and a VIN/Title check. This is something that many buyers will want to have on hand when they come to check out your vehicle. It doesn't make sense to spend extra money to try and make money, so maybe you'll decide not to do those checks. Then you might have buyers who will try and get you to lower your prices because you don't have those checks done. Or you'll have buyers take your vehicle to an uncertified mechanic that will make up problems to help the buyer talk you down to a lower sell price.
After all these things have been considered, you've spent a ton of time just trying to get someone in to even look at your vehicle, and you probably haven't sold it yet because there have been so many complications along the way. And if you have sold your vehicle privately, now you have to ask someone else to use their time to drive you around to try and find a vehicle to buy. We all know that time is money. So now you're paying to put gas in someone else's tank and probably treating them to lunch to say thanks for their time. This means that any extra money you may have made by selling privately is immediately going into your hunt for a new car.
Selling to Raceway Chevy Dealership
There are many reasons to avoid selling to a private party or individual when it comes to trying to sell your vehicle. On the flip side, there are a lot of reasons to sell to a dealership, and most of them address the concerns of selling privately. Let's take a look at why selling to us here at Raceway Chevy is the way to go.
The Pros
The first reason why selling to a dealership is better than selling to individuals is it is secure for you financially. You know we have the funds to purchase your car, and there's no doubt that our checks will cash or that our cash is real. You know you are getting 100% of what you're offered. It's straightforward when it comes to finances. You're given an offer, and if you accept that offer, that is what you get for your vehicle. There's no stress that we will seek you out if your car breaks down, and you know we won't be asking for our money back. Once you sign that your car is sold to us, it's no longer your problem to worry about. Selling to a dealership is the most financially secure option you can make.
Trust is perhaps the most pressing concern when it comes to selling your car, especially when handing over the keys to a stranger for a test drive. Even if you're sitting in the passenger seat, it's nerve-wracking. When you sell to a dealership, you can feel safe, though. No one will try to steal your car during a test drive, crash your car, or threaten you if your car breaks down. You're protected from any crazy buyers out there, making selling to Raceway Chevy your safest option for selling your car.
If you're looking to get a new vehicle after selling your current one, you can use your car as a trade-in value towards a new car. This is an excellent way to ensure you leave in a vehicle and get the most money for your car. Since you're on the lot, that saves you time, and you don't have to ask anyone to drive you around looking for a new vehicle. It's the best-case scenario, two birds and one stone sort of deal.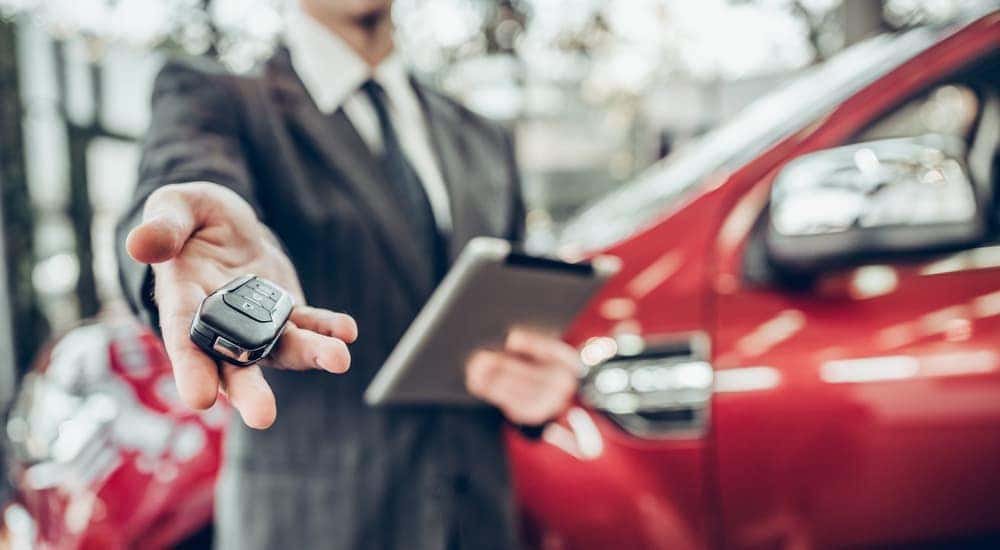 The Cons
In an effort to keep this as real as possible, we have to discuss the cons of selling to dealerships. For us, there's only one. You'll have to come to us. We think we're pretty great here at Raceway Chevy, but we know it isn't always convenient to drive to a dealership. However, this can also be a pro because then you're on the lot and can find your next vehicle without any stress!
Avoid the Stress and Sell to Raceway Chevy
Raceway Chevy recognizes how hard it is to sell a vehicle. It can be especially challenging when you are worried about your own financial security and whether or not your buyer will be dependable. Let us take that burden off your shoulders by allowing us to buy your vehicle for you. You'll have peace of mind knowing that you're financially secure and safe without any other struggles, such as finding a mechanic to check over your vehicle. We'll take care of all the hard stuff, so all you have to do is come in and show us what your car has to offer. You can count on us to make selling your car easy.