Lease or Loan?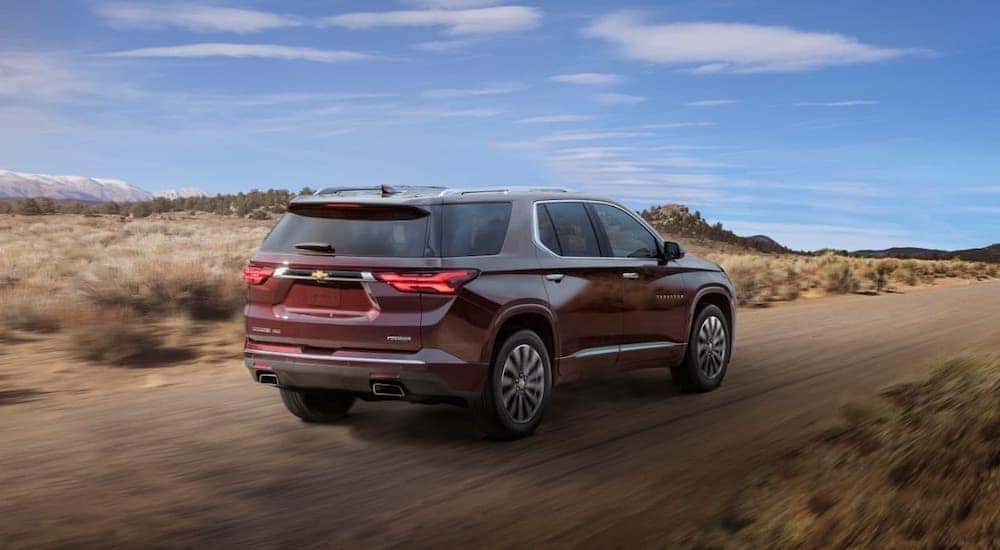 Is it better to lease a car or buy it with a loan? Here at Raceway Chevrolet, we offer a lot of Chevy lease deals, and we often have customers questioning if leasing is right for them. The answer is that it depends on your circumstances. If you are the type of person who wants to own your vehicle for a long time, or you want to customize your car, then buying is the way to go. However, if you want to have a new vehicle with all the latest tech and safety features in your garage every few years, then leasing is going to be the best option for you.
In general, you can't necessarily go wrong when you choose to buy over lease. However, leasing provides you with the opportunity to stay in a nice new vehicle. Plus, you can often afford to have more fancy additional features than you would be able to afford if you were buying. The choice between buying ultimately comes down to how much you plan to use the vehicle, how long you want to keep the vehicle, and your budget. After you determine these three things, you're ready to go shopping.
Vehicle Requirements
Almost regardless of budget, it is possible to fulfill just about any need with a Chevrolet. Some of the world's best sports cars, most utilitarian trucks, comfiest cruisers, safest family haulers, and more are available at your local Chevy dealership. Figuring out what kind of vehicle best suits your needs comes down largely to what you plan to use it for.
How many people does it need to carry? Most Americans think they need to carry more people on a daily basis than they actually do. While you might be certain you need two extra doors on your car, statistically speaking, unless you have a family, a coupe or even a two-seater truck would suit you just fine. For those who do need easily accessible back seats, most cars, SUVs, and some trucks in the Chevy lineup are more than capable of safely housing five people.
There is another need that is frequently assumed to be greater than it truly is: cargo space. Some truly do need the expansive internal and external cargo volumes of a Tahoe or Silverado pickup for business, but the normal motorist rarely packs more than a trunk's worth of groceries in their vehicle. Having more space for passengers or cargo than you actually need isn't necessarily a bad thing, but you might not necessarily need to pay extra to get a larger vehicle.
Other considerations for what your vehicle needs to be capable of are fuel economy, performance, and utility. These are especially important for people who are looking to get more out of their Chevy than just normal daily driving. Vehicles that are a little more specialized tend to also be a little pricier, but often that extra cost is more than worth it.
Electric vehicles like the Chevy Bolt EV are extremely efficient and have a sheen of the future on them. Their running costs are dramatically lower than equivalent gasoline-powered vehicles. If you are concerned about fuel usage, then you should look into getting a Chevy electric vehicle.
Chevrolet's performance cars offer rear-wheel drive thrills at affordable prices and the speed and lateral G capability to embarrass exotics on track. The Camaro and Corvette are better now than they have ever been before. If you want something fun and flashy to drive, you need to get behind the wheel of one of these sports cars.
For those who need enormous cargo-carrying or towing ability in daily life, utility-oriented Chevrolets like the Silverado and Colorado pickups can get the job done with ease. Plus, with the newly reintroduced ZR2 packages, they can do so on or off the road. These trucks will provide plenty of power where you need it and fun where you want it.
Budget and Ownership
Once you determine what kind of vehicle you need, or want, it's time to think about how you are going to pay for it. With both leasing and loan-based buying, this means getting a monthly payment that very easily fits into your monthly budget without having to stretch. Simply put, your car payment should be 10% or less of your monthly pay after taxes. This will allow you to handle the payments with peace of mind, making your vehicle purely a source of enjoyment and comfort instead of anxiety.
Staying well within your means keeps things running smoothly even if anything unexpected happens in the several years you have your car. Once you know what kind of vehicle you need and have your budget, it is time to decide whether to lease or buy your new vehicle. As stated earlier, to pick the right option, you need to look ahead somewhat.
Leasing is the easiest and most straightforward way to get into a new vehicle and is generally what suits the average person best as long as they have the income. That said, when the lease is up, the vehicle needs to either be bought outright or returned. If you want to keep the vehicle long term, intend to put a lot of miles on it, or like to customize it, buying the vehicle outright will be the best option.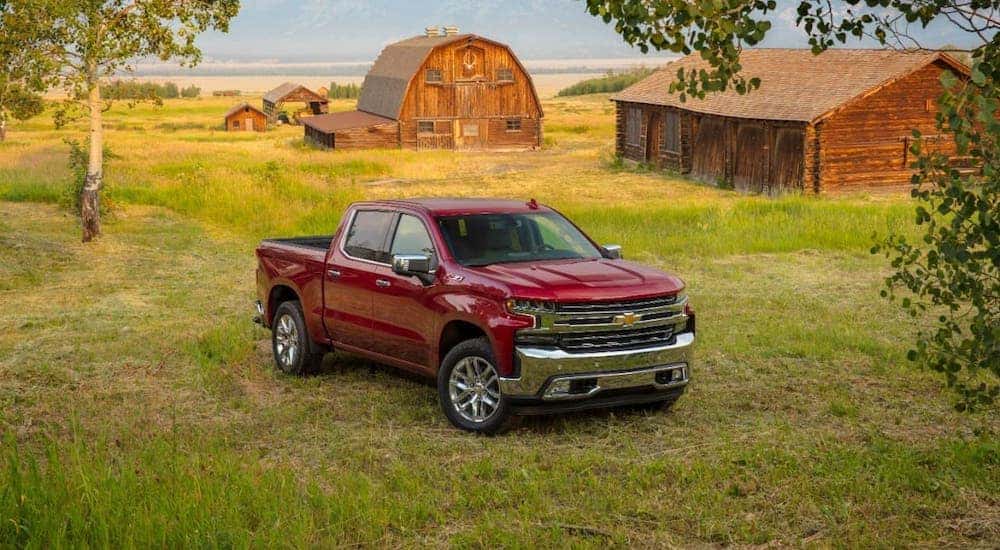 Example Vehicles
Here are a few examples of different situations and the best vehicles and purchase types for them. Compare these to your own needs and see if what fits in with your lifestyle.
For a young woman off to college, cargo space is somewhat important, but low cost and economical operation is a must. The 2021 Chevy Spark is a small subcompact hatchback with funky looks and a surprisingly large amount of cargo space with the rear seats folded. Additionally, the Spark has an estimated 30 MPG in the city and 38 MPG on the highway. Knowing that she will probably need to drive this car for a few years while she's in college and a little while after until she is settled in her new job, she opts to buy the relatively cheap $14,000 car that she can afford.
For a small business owner and consultant, a professional look along with significant amounts of cargo space is crucial. With the blessing of a larger budget than some, a new Suburban is easily within his means. Appreciating both the march of technology and the time saved in the process, he opts to lease his 2021 Suburban in anticipation of even greater things to come.
For the heavy-duty construction worker, he needs a large truck that can travel to remote places and unpaved job sites. He needs a reliable Silverado to meet his business's needs. He knows from experience that cars can become dinged up by accident on the job, so he opts to purchase the car rather than lease.
For a family of four with two boys in high school athletics, something roomy and practical is required. That said, the parents still prefer to ride in style, so they choose the three row 2021 Chevy Traverse. Knowing their need for a large SUV with a lot of seating will decrease after the boys enter college, the family gets a great lease deal on the vehicle.
Lease or Loan? You Can Do Either At Raceway Chevrolet
There are several important criteria to consider when choosing between leasing and buying a new vehicle. A person or family's needs must be considered, along with the available budget and the amount of time the vehicle will be used. There is an infinite number of individual circumstances, and everyone needs to make their own informed decision when it comes to vehicle purchase.
That said, no matter which method you want to use to obtain your vehicle, Raceway Chevrolet is the place to go. We offer plenty of Chevy lease deals for you to look at if you have decided you want to try leasing a vehicle. If you want to buy, our finance team can help you find the best loan possible. Stop by our dealership today to learn more about our lease and loan process, and let us help you obtain a vehicle you will love no matter how long you decide to drive it for.