Chevy MyLink: Don't Leave Home Without It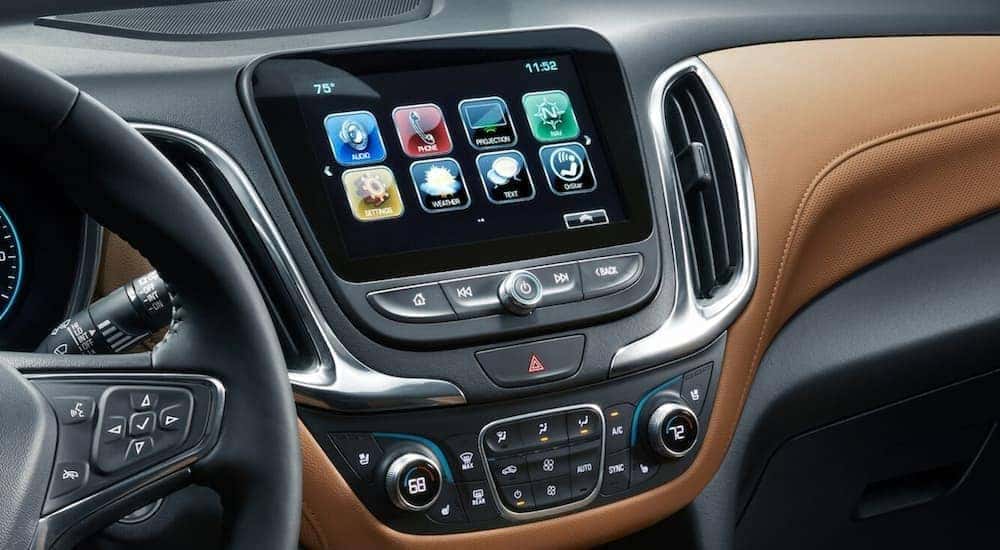 After hearing so much about it, it was hard not to ask, and luckily I was at a Chevy dealer near me and could ask them: What is Chevy MyLink? It sounds interesting on the surface: something that integrates your technology so that you can better focus on driving. That not only sounds useful, but it also sounds necessary. This definitely deserves a closer look at what features we are talking about here. Let's see what we can figure out about this new technology.
On the surface, again, this seems like the kind of game-changing technology that will make us ask the question: How did we ever live without this? Similar to the smartphone, the Chevy MyLink seems to be technology harnessed in a way that is both practical and essential. Imagine not having to worry about your phone when you receive a text message or phone call. With the Chevy MyLink, now you can safely make and receive calls, get text message alerts, all with your cell phone stowed away. 
So it is certainly phone compatible, but just how compatible is it? Well, the available phone integration allows you to connect directly to a compatible smartphone, which enables select apps from your phone and displays them on the built-in touchscreen display. Very cool, indeed!
Functionality
This is definitely worth taking a closer look. Let's see how exactly this works. The heart of the Chevy MyLink is its LCD touchscreen, which comes with either a 7 or 8-inch color display. The touchscreen's functionality is similar to your smartphone's. Simply tap, zoom, search, and browse at your leisure. And what can we do with all of this technology placed at our fingertips? It turns out; we can do a lot. Let's hit the road and check out the features.
Features
The first feature we see is OnStar Voice Command. With this, you can manage a bunch of OnStar services, from hands-free calling to turn-by-turn navigation. What's really cool is how you can also turn your car into a hot spot that allows you to connect up to seven mobile devices at once – up to 50 feet away from the vehicle.
 Say you're driving and it starts raining—maybe there's even a distant tornado siren—and you really need to check the weather. Well, what do you know? The answer is right at your fingertips! That's another feature that will certainly come in handy. With the current weather and forecast information displayed on your touchscreen, you can travel with confidence. Speaking of traveling, navigation is also a great feature to have around, as this comes with the option of OnStar turn-by-turn navigation.
If we're traveling, another concern is safety. The rear vision camera gives you views from the rear of the vehicle and allows you to enable guidance lines and/or rear park assist. Have an iPhone? The Chevy MyLink brings the safety of Siri Eyes Free, an app that allows you to complete tasks such as composing text and emails and storing contacts on your phone, all by using Siri's voice command. Perhaps you have an Android operating system: simply connect to Android Auto, and instantly you have a smart driving companion to help you stay focused and entertained with the Google Assistant. And we haven't even gotten to the many other features: 3D maps and lane suggestions, an environmental and fuel-cost driving profile, route information with alternate map views, and even more. 
Speaking of safety, another great benefit of the Chevy MyLink is the Teen Driver technology. While we already know that Chevy makes cars that are fun for the whole family, if you're a parent, you want peace of mind when your child is on the road, especially if they are a new driver. With this technology, you can establish preselected speeds where the car will give audible and visual warnings when your child exceeds these limits. This will definitely encourage good driving habits and give you the peace of mind your parents never had. There is even an in-vehicle report card you can see when they return home, as well as if safety features needed to be used, such as front collision alert or forward automatic braking.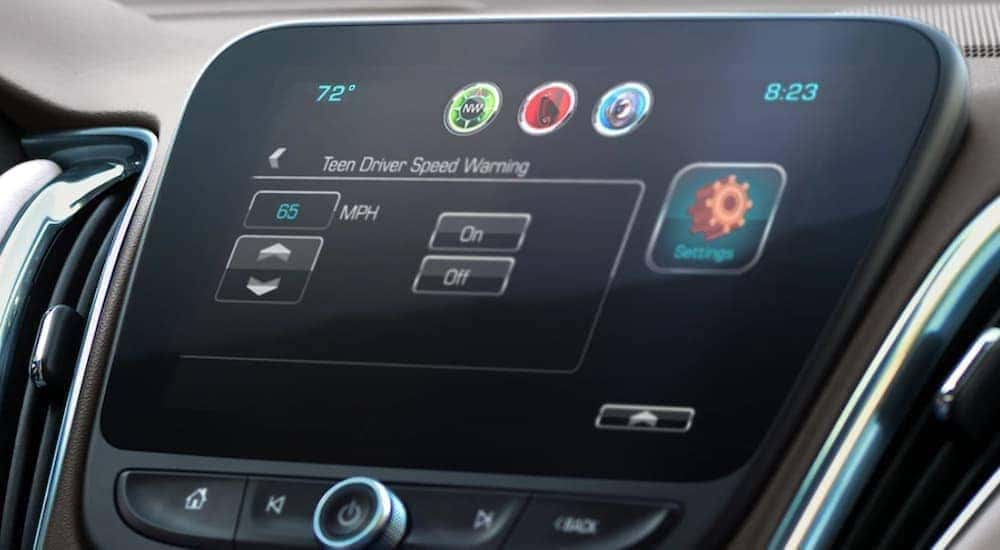 It's becoming apparent that the Chevrolet MyLink is not just intended to get you where you're going, it's built to make the journey the highlight of the trip. With so many bells and whistles, you have everything you need to relax and have a good time. Fire up the tunes via Bluetooth streaming audio or connect your phone to listen to your favorite playlists. It also works with apps such as Pandora, Stitcher Smart Radio, and SiriusXM.
Pricing
Now that we know the Chevy MyLink is something we can't live without, what are we looking at in terms of pricing? Well, if you only need the basic connectivity, there is no additional charge. And this includes a number of important features: Vehicle Diagnostics, Dealer Maintenance Notification, Chevrolet Smart Driver, Chevrolet Marketplace, In-Vehicle App Access, and Limited Chevrolet App Access. The Chevrolet Marketplace allows you to find restaurants, hotels, and gas stations when you're on the road, and the Vehicle Diagnostics sends you a monthly diagnostic report on your vehicle's vital operating systems. These are great features for no additional cost. 
The next level—the Remote Access Plan—is at a very affordable $14.99/month, and this adds Remote Key Fob, Vehicle Status, Vehicle Locate, Send-to-Navigation, and On-Demand Diagnostics. The convenience and safety of a remote key fob cannot be understated. With this, you can start and stop the engine, honk your horn if needed, and lock or unlock your doors from nearly anywhere.
If you're anything like me and need to be connected at all times, the Unlimited Access Plan is the plan for you. At $39.99/month, you get unlimited 4G LTE data, Connected Navigation, and Turn-by-Turn Navigation. With Turn-by-Turn Navigation getting directions is as easy pushing the OnStar button and telling the advisor where to go. Directions are downloaded directly to your vehicle and will also be called out for every turn. We already know how convenient and necessary a 4G hot spot is, and with Connected Navigation, you have the ability to see real-time traffic information on your touchscreen. 
Leave it to safety-minded Chevy to also offer a Safety and Security Plan. This one is $24.99/month, and here you get Automatic Crash Response, Emergency Services, Crisis Assist, Roadside Assistance, Stolen Vehicle Assistance, and Turn-by-Turn Navigation. With these added safety features, you can be sure to know that Chevy is looking out for your well being. Now you have direct access to emergency services and an advisor to help you through any situation or crisis; whether it's bad weather or a car accident, you'll be automatically connected to a specially trained emergency-certified Advisor, even if you are not able to call yourself. Built-in sensors will be triggered in the event of a car accident. Remember the tornado siren we heard? With Crisis Alert, OnStar Advisors can help us find our way out the storm's path, and stay in contact with loved ones in the event of a natural disaster.
That's an incredible variety of features to choose from to ensure we find the plan that makes sense for us. So, getting back to the question we were pondering earlier: How did we ever live without the Chevy MyLink? The answer: No idea.
If you have more questions about Chevy MyLink or questions about Chevy vehicles, visit us at Raceway Chevrolet in Bethlehem, PA to learn more.