Chevy Does a LOT More Than Sell Cars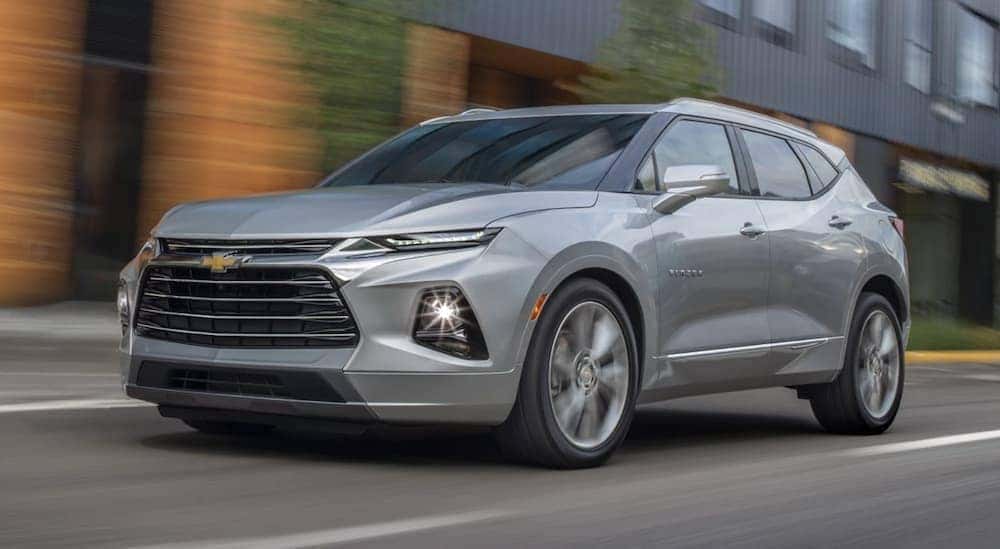 Unless you've been living under a rock for the majority of your life, we're sure you're already familiar with everything that Chevy provides. Their affordable vehicles are reliable, powerful, efficient, and comfortable, all leading to an ideal driving and owning experience. However, you might be unaware of everything that Chevy does behind the scenes to provide their customers with a better life. If you've been considering a visit to a Chevy dealer in Bethlehem, PA, then this information should only reinforce your decision to opt for this brand.
Below, we've explored some of the brand's lesser-known programs, including charitable causes and safety functions. Take a look at how the brand is looking to give back to their customers, and then see why you should ultimately be pursuing that new car from Raceway Chevy…
Chevy Cares
Chevy has been around for more than 100 years, and this has allowed them to make a personal connection with all of their customers. While these buyers have given an unthinkable amount of money to the brand, the company has continually been looking to give back to their community. Via the Chevy Cares program, the brand is hoping (and succeeding) to improve the well-being of their consumers.
For instance, Chevy has teamed up with the American Cancer Society to help fight the illness. Specifically, the company has contributed close to $10 million to the organization, with their money going towards "breast cancer screening, patient care, research and supporting the special people on the front lines of this fight."
Meanwhile, Chevy Cares has also established the Chevy Youth Sports program, providing an opportunity for children to remain active. The company is specifically looking to boost personal attributes (including self-esteem) among children, and they're also focused on "academic success" and "important life lessons." Chevy has sponsored a long list of athletic programs, and they've also played a role in improving fields and providing uniforms to teams throughout the country. Without Chevy, some of these individual leagues (and the individual athletes) wouldn't be around today.
Perhaps most importantly, Chevy has partnered with Operation Homefront to provide funding to active service members and veterans (as well as their families). The brand is also a contributor to Wreaths Across America, which donates 4,000 wreaths each year to honor our fallen soldiers.
Clearly, Chevy is focused on giving back to the community, and that's how they've established themselves as one of the most popular brands in the world. While many companies would be content to continue producing vehicles (and raking in money), Chevy is looking to give back to their beloved customers, instead.
Teen Drivers
Many car brands tend to ignore their youngest drivers. The logic is that these teenagers naturally can't afford their own car, and they're going to fall into whatever vehicle their parents choose. However, these companies are ignoring the fact that parents are especially concerned about their teen's first solo journey, and they're specifically looking for vehicles that will accommodate their inexperienced child driver.
Well, Chevy recognized this, and that's why they've included their innovative Teen Driver Technology in many of their models. The function is specifically looking to keep drivers safe, as the vehicle will automatically activate all of its safety features when the teen takes the wheel. Further, the technology is intended to promote safe driving habits. For instance, the Chevy vehicle will refuse to perform many of its most basic functions (including radio audio) until all occupants are traveling in the safest driving conditions (like having their seat belt secured).
Plus, when the teen's journey has concluded, parents can monitor their performance via the in-vehicle report card. That way, if that inexperienced driver is indeed operating the vehicle unsafely, the parents will be the first to know.
So, do you feel all that comfortable throwing your child into a generic vehicle that isn't focused on their safety? Or would you rather opt for a vehicle that includes technologies that all-but-assure that your child will remain safe at all times? We think the decision is easy.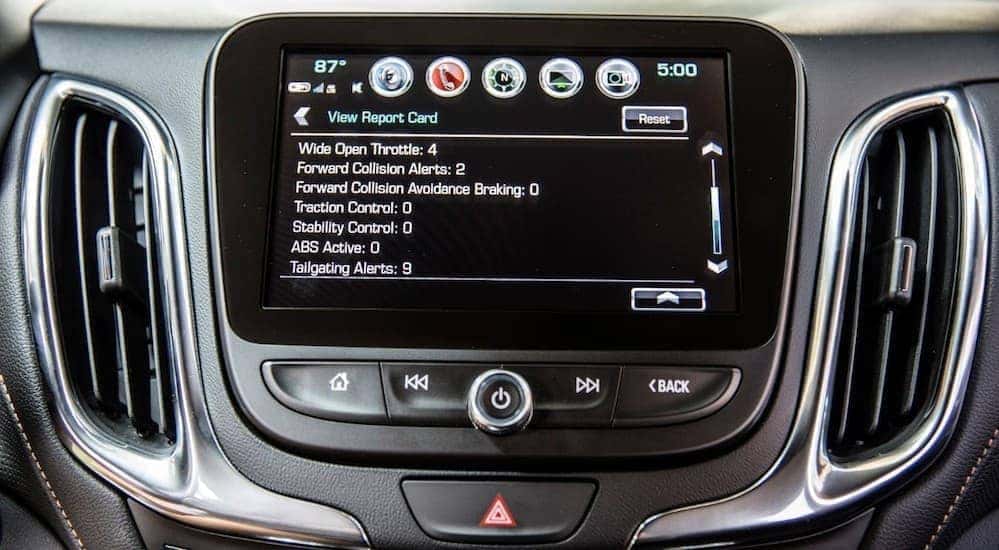 Complete Care
While Chevy offers some of the most affordable vehicles in the industry, there's no denying that customers will still have to spend a pretty penny in order to purchase one of these rides. That's why any subsequent repairs and maintenance can be so debilitating; some car owners fail to include these services into their automotive budget. Fortunately, Chevy understands that, and that's why they include a long list of protections with all of their new cars.
For instance, if you purchase a 2019 vehicle, you'll be covered for the first 12 months! The brand will handle one oil change and oil filter change, DEF refills (for diesel vehicles), and tire rotations. This provides owners with significant savings, and these necessary maintenance tasks will be included in the price of your vehicle!
The brand also provides customers with a long list of limited warranties. The Bumper-to-Bumper warranty (three years of 36,000 miles) will cover any vehicle defects, while the Powertrain warranty (five years of 60,000 miles) will cover the essential mechanic components of your ride. There's even an Anti-Corrosion warranty (six years or 100,000 miles), allowing you to maintain the exterior beauty of your recent purchase.
Find yourself in an accident? Thanks to the OnStar Safety & Security Plan, you can immediately be connected to an OnStar Advisor when you find yourself in a crash. Meanwhile, the Chevrolet Connected Access will alert you of any impending maintenance or repairs, allowing you to better focus on other important things in your life.
Finally, Chevy prides themselves on selling some of the most connected vehicles on the road, and they achieve this via their incredible 4G LTE Wi-Fi system. Providing a strong wireless internet connection to up to seven devices; each of your occupants will always have the ability to stay on the grid.
Chevy includes all of these offerings under their "Complete Care" flag, which seems like an articulate way of describing these advantages. Fortunately, the brand doesn't discriminate; regardless of which model you end up opting for, you'll have a chance to capitalize on all of these offerings!
Few car brands are able nor willing to provide these long lists of advantages to their customers. From charitable causes to driver protection, Chevy is focused on providing its owners not only an optimal owning experience but an optimal life.
If you're enticed by everything that Chevy has to offer, then you should head down to Raceway Chevy in Darlington County to check out all of the brand's models for yourself. Thanks to the dealership's vast inventory and affordable prices, you'll be able to find a vehicle that fits your needs and your budget.
Plus, Raceway Chevy's various services will come in handy before and after you've made your purchase. Need some financial help? Then the company's finance department has you covered. Do you want to take advantage of any of the warranties listed above? Then their service department will be ready to help.
Add in the dealership's convenient hours, and you're looking at an ideal buying experience. So what are you waiting for? If you appreciate everything you've learned about Chevy today, then head down to Raceway Chevy right now!