Advice FOR Real People (not FROM 'Real People') – Bethlehem, PA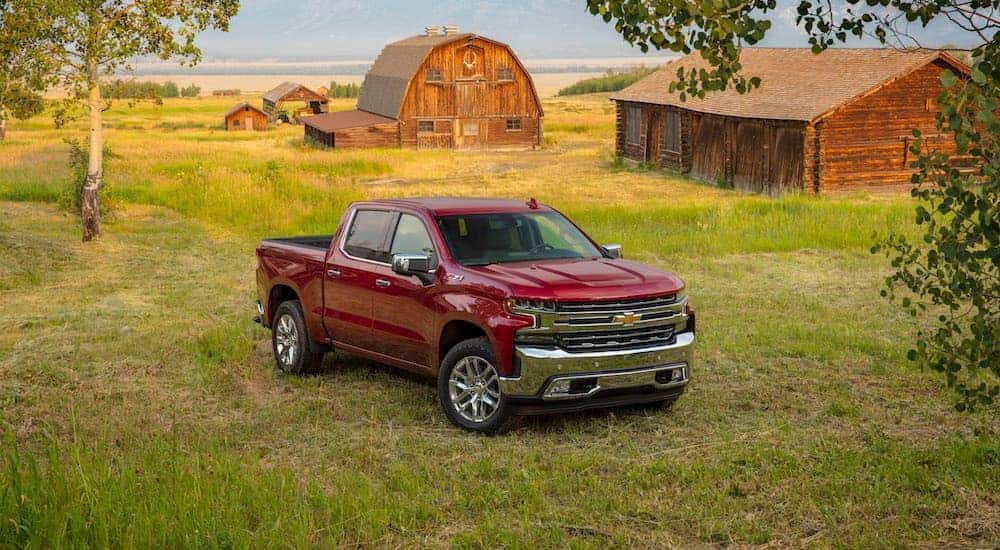 Here we are, on different sides of a screen — you are searching 'Chevy Dealership Near Me' and at Raceway Chevy we are answering that call. You might simply be performing your due diligence, hoping to find the ideal dealership to partner within the purchase of your new (or new-to-you) car, truck, SUV, or crossover. It's of little coincidence that we're here in the hopes of being that partner.
If you're searching 'Chevy Dealership Near Me' one might infer that you've made (or are approaching) a firm decision to choose Chevy. That said, let us (your friends at Raceway Chevy) spotlight some of the reasons why you're making such a smart choice in doing so. Trust us, it's a very simple case to make.
Forget the Commercials
We've all seen the Chevy commercials — the ones with 'real people' exploring Chevy's lineup? With dozens of commercials under the belt of this particular campaign, we've explored countless Chevy cars, crossovers, SUVs, and trucks; and across these various segments, one theme is constant: dependability.
Framed by Chevy's recognition by J.D. Power and Associates, buyers everywhere are inundated with reminders of the high standards Chevy has set for themselves, especially across recent model years. So, with that in mind, let's explore the recognition that Chevy has received and the assurance that it offers.
A Lesson in Dependability
J.D. Power and Associates define themselves as a "global leader in consumer insights, advisory services, and data and analytics." In layman's terms, they assess and validate select products based on predetermined criteria. In addition, validation by J.D. Power can influence consumer decision-making, usually in a favorable manner.
In terms of assessing automakers, J.D. Power has been doing so for the better part of three decades, and one of the key areas of focus is dependability. Their assessment of dependability is based on 177 areas where issues might arise across the first three years of ownership. Scores are built around the number of reported cases per 100 vehicles, with the higher ranking going to the subjects with the lowest number of occurrences.
So when Chevrolet earned the rare distinction of receiving J.D. Power's 2016 Dependability Award (based on 2013 models) in each of their key vehicle segments, it was inarguably worth celebrating. Then, the next year, they did it again. And again. And again. At this point, Chevy has received the award for "Most Dependable" across their lineup four consecutive years in a row. That's the "most dependable" small car, midsize car, midsize sporty car, compact SUV, large SUV, large light duty, and large heavy-duty pickup. From the Sonic to the Silverado HD, Chevy's lineup has been widely and consistently celebrated for their reliability. If nothing else, look to the consistency; but what does it really mean to be that consistent across several model years?
Award Winning Offerings
The Chevy Malibu kicked things off back in 2016, being named the "Most Dependable" among midsize car offerings (based on 2013 offerings). In the compact SUV category, the Equinox took home the honors — while the iconic Camaro ranked as the top pick for a midsize sporty car. And those honors were topped off by the Silverado 2500HD being recognized as the "Most Dependable Large Heavy-Duty Pickup."
In 2017 (based on 2014 offerings) the Sonic jumped into the mix, named as the "Most Dependable" small car. The Chevy Tahoe stepped in to garner the coveted award ahead of other large SUVs, while both the Camaro and Silverado 2500HD made repeat appearances.
2018 saw a return appearance by the (2015) Malibu, while welcoming the Traverse and Silverado 1500 into the mix, as "Most Dependable Midsize SUV" and "Large Light Duty," respectively.
And this year, it's the (2016) Sonic, Equinox, and Silverado HD offerings that have found themselves on the receiving end of J.D. Power & Associates' praise.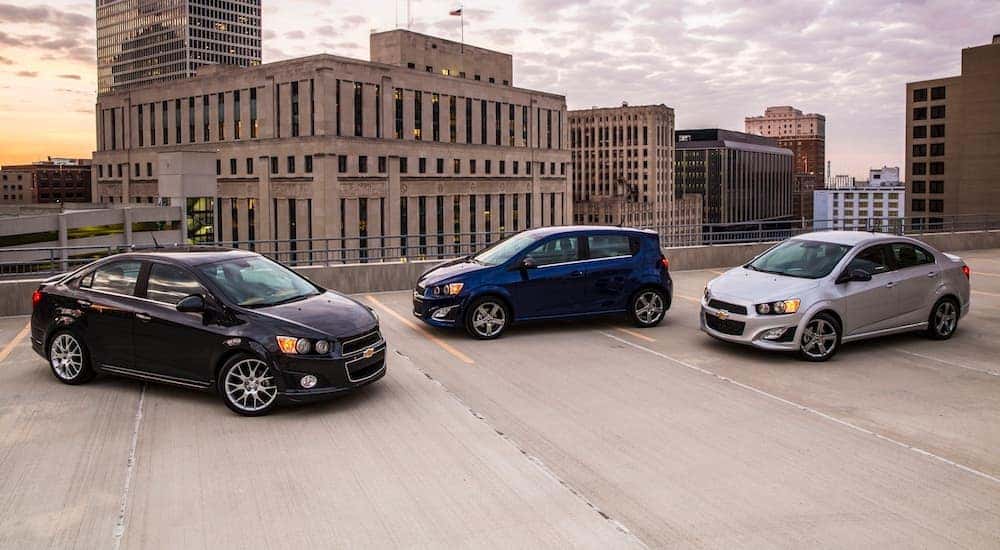 Pre-Owned Assurance
The bottom line is that Chevy dependability isn't exclusive to new model year offerings. Sure, 2019 was another banner year for Chevy products in the all-seeing eyes of J.D. Power, but that only affects new car buyers, right? What about secondary buyers?
Well, a lesser likelihood of issues, even in the first few years of operation, bode well for secondary buyers as long as the vehicle is properly cared for by its first owner. Even if the average life of an American vehicle falls in around 11 years, it could have as many as three owners during that time. Based on that timeline, there is bound to be a fair number of awarded Chevy vehicles (2013 and newer) waiting to meet their second owners in the very near future.
Of course, a third-party award doesn't absolve the buyer of their need to perform due diligence. There are certain responsibilities on their part as well. It's important to inspect and test drive any vehicle before making the decision to buy it, but that's just common sense.
Assurance matters and when it comes to assurance in regard to pre-owned Chevy vehicles, we'd be remiss if we didn't expand our conversation a bit and include Certified Pre-Owned Chevy vehicles.
GM Certified Pre-Owned
Did you know that the GM Certified Pre-Owned (CPO) Program is considered to be the #1 Pre-Owned Vehicle program anywhere? And that assurance comes with good reason, because — despite being offered by most automakers — not all CPO programs are created equal.
If you're not familiar with CPO, it's a means of differentiating higher quality pre-owned vehicles based on expectations of continued performance and dependability. To qualify, a vehicle needs to meet specific criteria set by the manufacturer and those vehicles that do qualify will earn extended warranties which are supported in-tandem by the OEM and dealership. In other words, a Certified Pre-Owned vehicle is more than "just another used vehicle."
So what makes General Motors' CPO program so favorable? Well, it begins with the criteria a vehicle must meet in order to qualify. A vehicle must first have been produced within the last five model years, and have been driven less than 75,000 miles. This restriction on age, wear, and tear a vehicle is enhanced by the fact that a vehicle must have a clean history with no major accidents, significant repairs, or noteworthy structural damage. This, of course, speaks to continued dependability.
But, on top of all this, the vehicle must then pass a rigorous 172-point inspection performed by skilled GM certified technicians. Any major components or operating systems that don't meet GM's stringent requirements will be refurbished, repaired, or replaced before the vehicle earns the distinction of GM Certified status.
And if that assurance wasn't already enough, GM awards these vehicles with two extended warranties: a (6-Year/100,000-Mile) Powertrain Limited Warranty and a (12-Month/12,000-Mile) Bumper-to-Bumper Limited Warranty.
In addition, CPO buyers receive (i) 24/7 Roadside Assistance (ii) an exclusive scheduled maintenance program (iii) courtesy transportation and (iv) 3-month trial subscriptions to both OnStar and SiriusXM satellite radio. These are all excellent reasons for considering a Certified Pre-Owned Chevy.
New, Used or CPO
It really doesn't matter what you're looking for in terms of new versus pre-owned. If you've made up your mind about buying a Chevy, you're making a smart decision, increasing the chances of a stronger return on your investment.  So please, continue with your search and buy with confidence. When you are ready, we will be here waiting to help you buy your next car, truck, or SUV at Raceway Chevy in Bethlehem, PA.