Chevy Dealer Near Me – Bethlehem PA
What Raceway Chevy Offers as the Best, "Chevy Dealer Near Me"
At Raceway Chevy, our customers often ask our team of auto experts and sales professionals, "What should I expect from Raceway Chevy, the best Chevy dealer near me?" This is a fair question to ask, and we are always happy to answer it. There is a lot you should be able to expect out of the best Chevy dealer near you. Apart from being able to showcase our diverse collection of some of the best Chevy vehicles on the market, we also have a responsibility to provide you with a range of professional automotive services. We also strive to make the car buying process as simple and straightforward as possible, removing all of the intimidation and stress that can sometimes come with car buying. At Raceway Chevy, we go above and beyond to create the most fulfilling dealership experience possible and are always excited to share how we live up to being one of the best Chevy dealers in our area.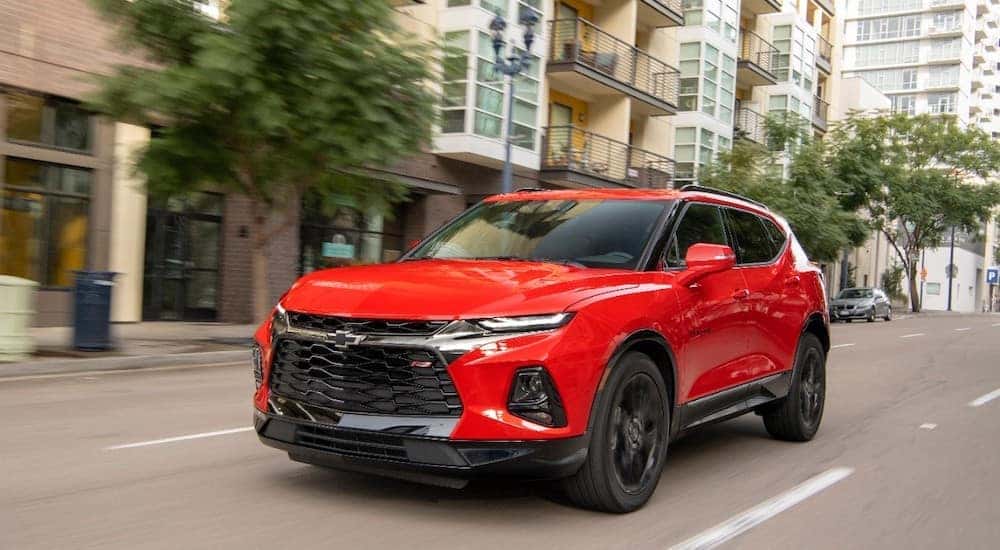 Our Team of Professionals
While cars and services are essential to being a great dealer, the root of what makes us the "Best Chevy dealer near me," is the talented and passionate staff that support our dealership. From our servicing and maintenance team to our sales staff, every member of the Raceway Chevy family is committed to earning your complete satisfaction. We believe that in order to create a fantastic and unforgettable dealership experience, it is our responsibility to not just get you behind the wheel of a car, but to treat you like a member of our dealership family.
Each of our customers who walk onto our lot for a new car will receive one-on-one attention from a sales representative who will go the extra mile to hear your concerns, wants, and needs regarding car buying. When it comes to maintenance, the car care experts in our Chevy service center, have the tools and skills necessary to keep your car running smoothly for years to come. Whether you're looking for a simple oil change, or something a little more involved, our Chevy servicing team is dedicated to satisfying your every maintenance need.

The Cars Behind Raceway Chevy
When our customers call us the "best Chevy dealer near me," their reasons for saying this goes beyond just the welcoming staff and comprehensive services; it's the cars. At Raceway Chevy we boast a fully stocked showroom complete with everything from the latest 2019 Chevy Blazer to GM certified pre-owned cars. No matter what kind of car you're looking for our showroom at Raceway Chevy is likely to have it in stock.
Looking for a sleek and practical sedan with years of impressive reviews? Well, the 2019 Chevy Malibu might be a solid choice. Offering a 1.5-liter four-cylinder engine as standard and offering substantial fuel efficiency at 29 mpg in the city and 36 on the highway, this new Chevy sedan is an excellent pick for the everyday commuter; and that's not to mention the Chevy Malibu hybrid option, which takes fuel economy a step further. Alternatively, drivers looking for a substantial SUV need not look any further than the 2019 Chevy Equinox. The 2019 Chevy Equinox is a mid-size SUV that offers enough space for five passengers and plenty of cargo. Perfect for road trips, large families, and avid campers, the 2019 Chevy Equinox is a multi-purpose utility vehicle that is sure to appeal to almost any driver. The 2019 Chevy Malibu and 2019 Chevy Equinox are just two of the many new vehicles you can find in our showroom. We stock everything from late model 2018 vehicles to the latest and greatest vehicles on the market.
At Raceway Chevy, we also understand that not every driver is looking for something brand new. Plenty of the customers that step foot into our showroom are more interested in our used selection, opting for the same high-quality vehicle at a significantly reduced price. We offer an extensive certified pre-owned collection, ranging from late model 2014 Chevy trucks to SUVs that are only a year old. Our certified pre-owned collection has received official certification and multi-point inspection from Chevrolet, meaning you can trust that all of our certified pre-owned vehicles are 100% ready to take on the open road.
Alternatively, some of our customers prefer standard pre-owned vehicles. Pre-owned vehicles offer an even more significant cost reduction when compared to their newer models. While they haven't been certified by GM, they are still thoroughly checked by our dealership, so you can be assured that the car you're purchasing won't let you down out on the road.

Services and Parts at Raceway Chevy
Part of what makes our dealership one of the best Chevy dealers near you is the team of certified service experts who are incredibly educated on the ins and outs of Chevy maintenance. You can rely on them to maintain your vehicle regardless if you're driving a brand new Chevy pickup like the 2019 Chevy Silverado, or are operating a classic like the 1998 Chevy Impala. No matter what your maintenance needs may be, our Chevy certified service team is here for you to ensure that everything is running smoothly. Some of the professional maintenance services that we offer include oil changes, tire replacements, brake maintenance, battery replacements and maintenance, multi-point inspections, and more.
Apart from the talented and skilled service staff, we are also home to a fully stocked parts department. Here you can find everything you need to maintain the well-being of your vehicle. Looking for a specific kind of motor oil? Don't worry, chances are we have it in stock in our Parts Center. In need of a replacement tire? We've got you covered, and if we don't have your specific tire in stock, we can order it directly to our dealership and install it for you, so you don't have to.
Working with Your Budget
Purchasing a new or used car can come with its share of financial discussions. Fortunately, at Raceway Chevy, we strive to provide you with all of the financing options possible so that you can get behind the wheel of the car of your dreams. We offer you the option of applying for a no-obligation car loan online via our website. Even if you've already received an auto loan from a bank or other financial institution, we may be able to provide you with a lower interest rate. Our financial staff works with the top banks, credit unions, and sponsored lenders to help you find the financial plan that best meets your budgetary needs and expectations. By filling out a credit application online, you can quickly know whether or not you qualify for one of our auto loans.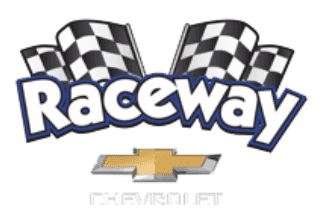 Raceway Chevy, The Best Chevy Dealer Near You
So when you look for a "Chevy dealer near me" give us a chance. Here at Raceway Chevy in Bethlehem, PA, we pride ourselves in earning your complete satisfaction. Regardless if you're looking for a new vehicle, something used, or simply want to put your vehicle through a regular maintenance check, our team at Raceway Chevy have got all of your bases covered. We are of the belief, that being the leading Chevy dealer in the area means treating our customers more like family, and less like a part of our business. In pursuit of that goal, we're excited to host you at our dealership and fulfill any automotive need you may have.
Get In Touch