Fall into the Best Autumn Ever in Bethlehem, PA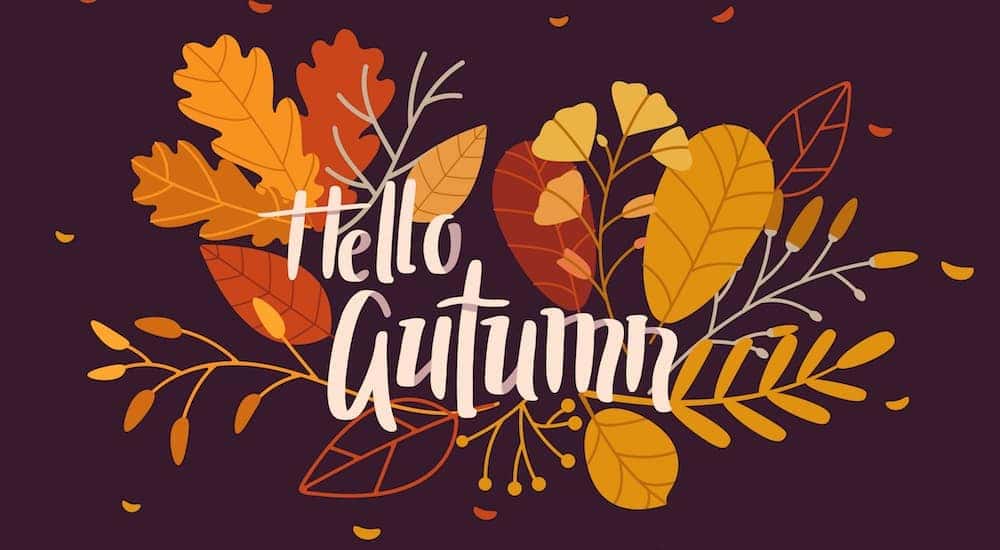 The ability to get from Point A to Point B, and the freedom to be where we want to be when we want to be there, rests at the heart of most every vehicle purchase. To a Chevy Dealer, Bethlehem, PA, offers a wonderful array of 'places to be' that have been known to inspire vehicle purchases (even if not directly). But at the end of the day, our dealership is more than just a single business. Composed of a blend of valued customers, and a wonderful group of motivated team members, we're just as eager to get to those amazing local events as anyone else is.
And autumn? Well, autumn is pretty much our favorite time of year. So, with that in mind, let's explore some of our favorite fall activities to be found in the state of Pennsylvania
Fall Festivals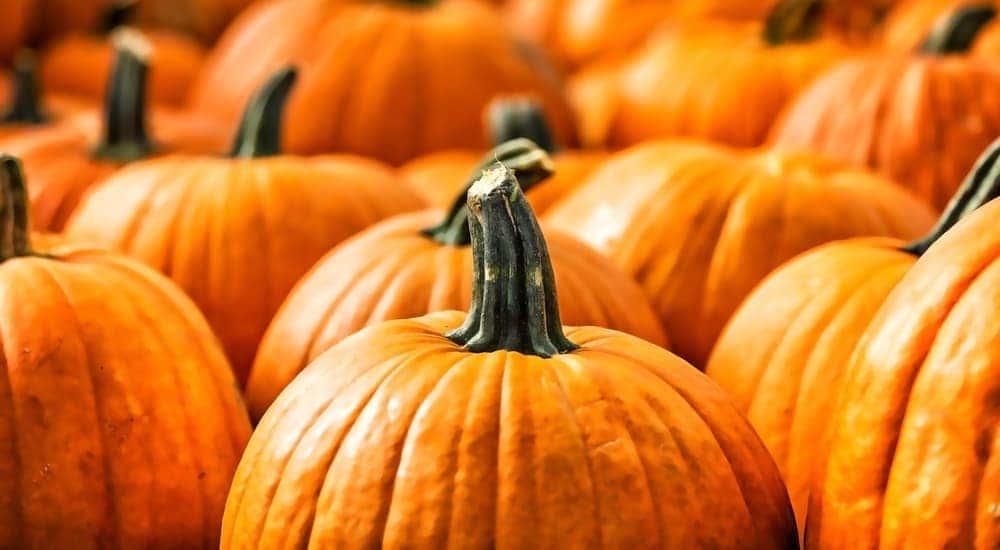 Who doesn't love a fall festival? Aside from embracing the onset of football season, what better ways are there to spend weekends in the months of September and October, than attending your local fall festival? And since September might have come and gone by the time you've read this, let's focus on festivals in October.
Right here in Bethlehem, the Bethlehem Harvest Festival stands a near-perfect example of creating something that brings the community together. This year, the festival will be held on October 5th. For the last fourteen years, Main Street has played host to one day even that invites our local community and neighbors to join together in a family-friendly event. With live music, a family fun zone, and tasting opportunities for soup, wine, and beer lovers, there are some great activities worth enjoying.
It's unfortunate that you can't be everywhere all at once, because Franklin Applefest will be held the very same weekend (October 4th-6th). Described as 'the best three days of the year' this year marks the 37th year of this annual event, which incorporates all the fall activities you'd expect alongside a 5K race, antique and classic car cruise, and much more. Who knows, maybe you can hit both events and have a truly epic weekend.
For the 71st year, Clinton County will host the iconic Pennsylvania State Flaming Foliage Festival. And while we'll get back to the turning of leaves in just a bit, let's focus in on the festival itself, which takes place October 11th-13th. An ideal destination for lovers of crafts, parades, and community-centered family fun, the festival provides an enticing draw.
Once again, you have other options competing for your attention for that weekend, thanks to the Pennsboro Pumpkin Fest. Welcoming over 45,000 guests the Pumpkin Fest ranks as another 'must-attend' event. With over 240 vendors, including crafts, food trucks, a petting zoo, pony rides, and inflatables, we can promise you won't get bored. On top of that, gear heads can enjoy a fantastic car show while music lovers can appreciate the best in local country, classic rock, and more that weekend. It's definitely a top pick.
But what if you're looking for a wider window of opportunities, simply because your schedule is just as busy as ours? Well, there's always the option of AutumnFest, which is held across four weekends at Seven Springs Mountain Resort. From September 28th to October 20th, it's yet another opportunity to drink in all the beloved trappings of the classic fall festival.
Another perfect seasonal reason to get out there is the 'corn maze,' beginning with that at Fields of Adventure, located north of Gettysburg. Scaled across 7-acres, the corn maze at Fields of Adventure isn't simple meandering through a stalk-walled labrynth. Combining the journey with maps, puzzles, and built-in-activities, Fields of Adventures challenges the mind and spirit in a fun, open-air environment.
And let's be honest, there are dozens of amazing corn mazes to be enjoyed across the state. But the ideal example, in our opinion, is Wilcox Farms Corn located in Berks County. Across 25-acres and measuring over 8 miles in trail length, the maze at Wilcox actually consists of many small mazes and provides a perfect destination for guests of all ages – and can even host your parties, group and professional team-building events.
Ultimately, we could keep this list going on forever. And that speaks to our point that in our opinion, no-one should ever claim to be bored in Pennsylvania during the fall months. There are just so many options to choose from. That said, what are some of your favorite fall festivals? Help us build our list by mentioning them in the comments section below!
But what if you're looking for a more private and personal way to experience the autumn months? Well…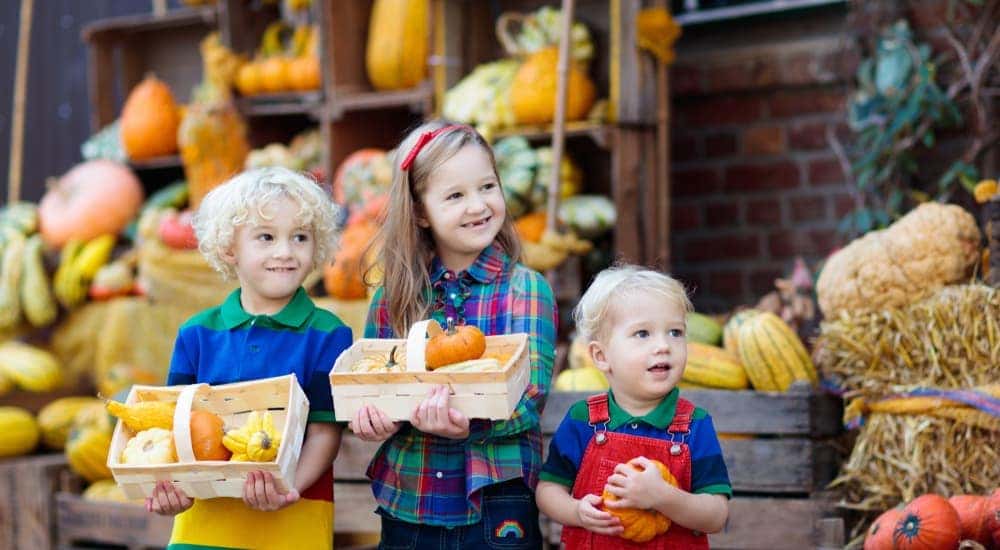 Foliage Chasing
In Pennsylvania, we're fortunate to experience autumn in its truest form. The onset of cooler temperatures, increasingly crisp air and the breathtaking array of fiery colors displayed in the changing foliage make our state a premier destination for our fellow lovers of fall. And while many fall activities are about 'getting to Point B', 'leaf-peepers' (as they are sometimes called) understand that the journey can be just as important as the destination. Whether behind the wheel or on foot, there are no shortage of options to choose from.
That said, which locations rank as our favorite in which to view Pennsylvania footage? Well, let's kick off that list with Pine Creek Gorge, often referred to as Pennsylvania's very-own Grand Canyon. With countless trails and observations decks to be found at Leonard Harrison or Colton Point Sate Park, it's definitely a stop worth making.
With an observation tower that sits 66 feet atop ground level, the Park at Governor Hill provides a near birds-eye-view of a lush second-growth forest, which you can also enjoy at the ground-level courtesy of a soul-pleasing three-mile round trip hike.
And winding down the list, why settle for just foliage, when you can view it framed by the visual impact of twenty-three different waterfalls? Accessible through some of the most scenic autumn roads in northeastern Pennsylvania, Ricketts Glen State Park should be on everyone's must-visit list for Autumn activities.
There are certainly plenty of options to choose from, and this is just our shortlist. Where are your favorite locations from which to enjoy fall foliage? Be sure to comment below, and let us know, so that we can check them out too!
Let Us Know
Seriously…we're looking to build a list here, but we need your help. Whether you want to share your thoughts and opinions on our shortlist, or flesh it out with even more options that you think people should know about, hit up our comments section. Help us to make the most comprehensive list of fall activities in Pennsylvania! From Bethlehem to the entire state, let's get our fellow Pennsylvanians out there to enjoy Autumn 2019!